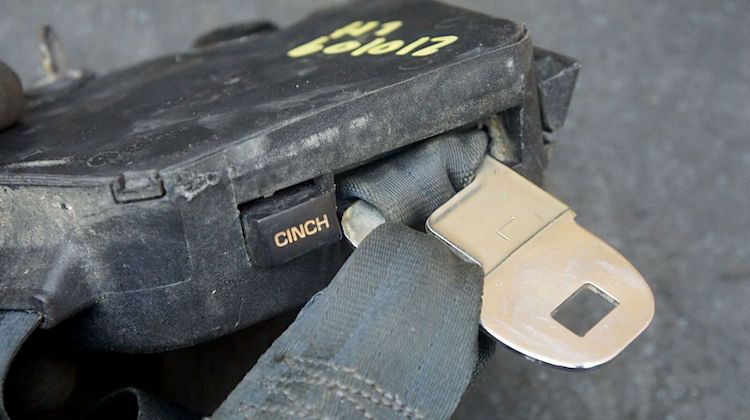 The Chevy C4 Corvette had a really cool seat belt feature that most cars never adopted.
Manufactured from 1984 – 1986, the C4 'Vette was a hot seller. It wasn't the best model, but fans celebrated its sleek, modern design and sports performance.
The interior wasn't particularly notable, but it did feature an interesting button on its seat belt labeled "CINCH."
The button was basically a manual tensioner you pressed during aggressive driving to tighten the seat belt and keep your ass planted firmly in the seat.
Today, most new cars come equipped with automatic tensioners that sense when you're driving aggressively and tighten the seat belts on their own. It's a very important safety feature.
The "CINCH" button was the precursor to that technology. And although it never caught on, it did set the stage for the new technology to emerge.
So the next time a C4 Corvette comes to your shop, try out the "CINCH" button and admire Chevy engineers for being ahead of the industry when it came to seat belt technology.
Related Stories: