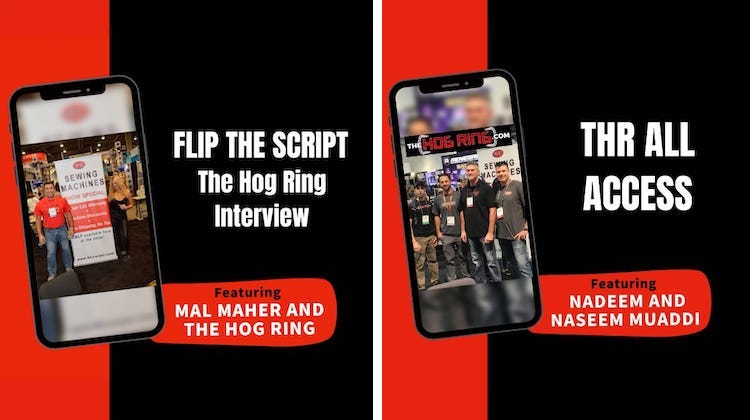 Tune in to NC Shop Talk to hear an awesome two-part series, where we interview Mal Maher of NC Carpet Binding & Equipment, and then he interviews us.
In the first episode, "Flip The Script," we turned the mic on Mal, host and founder of the industry's first podcast. We tackled a range of subjects, from his relationship with family to the technical innovations that set NC apart from competitors. Of course, we also had a lot of fun putting Mal in the "Rapid Fire Hot Seat."
In the second episode, "THR All Access," Mal tries to get even. We reveal what inspired us to start The Hog Ring community, call out an Instagram pet peeve, and talk about the importance of trimmers charging what they're worth. Oh yeah, we also concede who would win in a street fight.
It was an all-around great time you don't want to miss! Listen to the episodes on Apple Podcasts, Spotify or anywhere else you stream. Or just click here, and make sure to subscribe!
To learn more about NC Carpet Binding and Equipment, visit their website and follow them on Instagram and Facebook.
Related Stories: