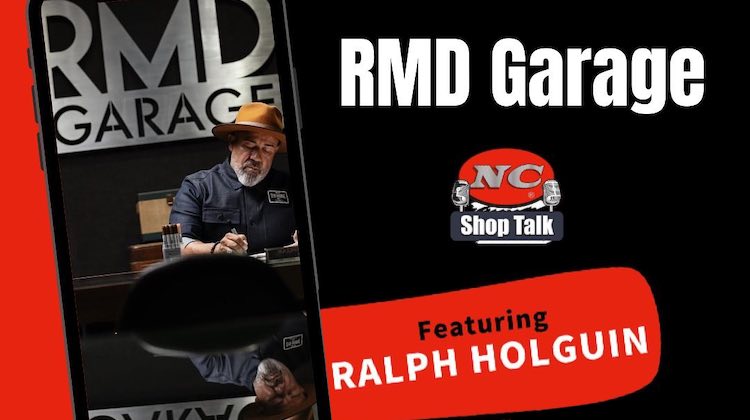 Tune in to the latest episode of NC Shop Talk to hear the fellas from RMD Garage talk about their award-winning custom auto shop in Long Beach, California.
NC Shop Talk is the industry's first podcast. It's hosted by Mal Maher of NC Carpet Binding & Equipment.
On the podcast, CEO Ralph Holguin and lead designer Juan Estrada talk about how they got started in the industry, what inspires their builds, and cool new projects in the works. Of course, the interview also touches on the NC Auto Interior of the Year award, which they won in 2021.
RMD Garage: 'Don't Dream It. Build it.'
In 2012, RMD Garage's 1953 Ford F-100 won Truck of the Year at the Grand National Roadster Show. Since then, Ralph and the RMD Garage team have built many jaw-dropping cars, landing them a show on Discovery's Velocity Network. Fresh from winning the 2021 NC Auto Interior of the Year award with a show-stopping interior built for a 1956-F100 they call "Louie," Ralph and Juan join Mal for an inspiring, fun, and power-packed conversation.
You can listen to the episode on Apple Podcasts, Spotify or anywhere else you stream. Just click here, and make sure to subscribe!
To learn more about NC Carpet Binding and Equipment, visit their website and follow them on Instagram and Facebook.
Related Stories: