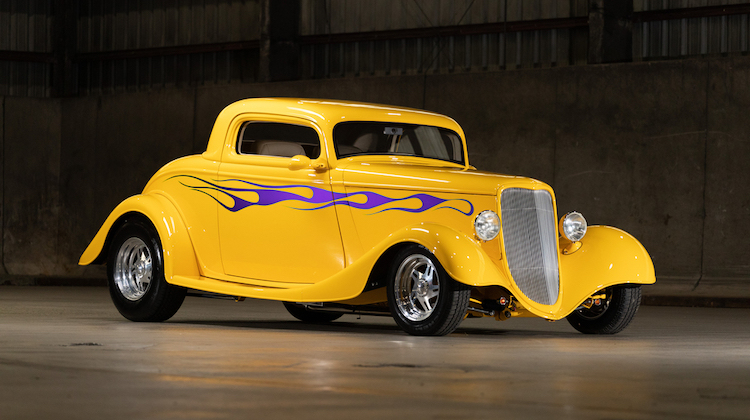 Say you took a 1933 Ford Custom Coupe and swapped out the motor for an aftermarket electric drivetrain. Is it still a hot rod?
Maybe. According to SEMA's Hot Rod Industry Alliance (HRIA), the definition of a "hot rod" is quickly changing — and they want to talk about it.
HRIA is hosting an online panel discussion titled "What's a Hot Rod? The Answer May Surprise You!" The goal is to get car guys like us to expand our definition of what constitutes a hot rod.
"The hot rod segment is no longer about the year the car was born," HRIA says in the event description. "For the market to continue to grow, it's important that hot rodders open their minds and businesses to the thought that 'hot rod' can be a broad definition no longer limited by model year."
The panel discussion will feature pros steeped in the hot rod industry, including Jess Henke of JH Restorations, Pete Filippo of Filippo Speed Shop Inc., and Tim Strange of Strange Motion Rod & Custom Construction. It'll be moderated by Amy Fitzgerald of Cool Hand Customs.
"Attendees will hear the panel's take on the traditional definition of 'hot rod,' emergence of EVs and where the tuner and other similar communities fit in," HRIA says. "Participants will also have the opportunity to ask questions and share their thoughts on the future of hot rodding."
The event will take place on May 17, 2022 at 1:00 PM ET. Click here to register and tune in.