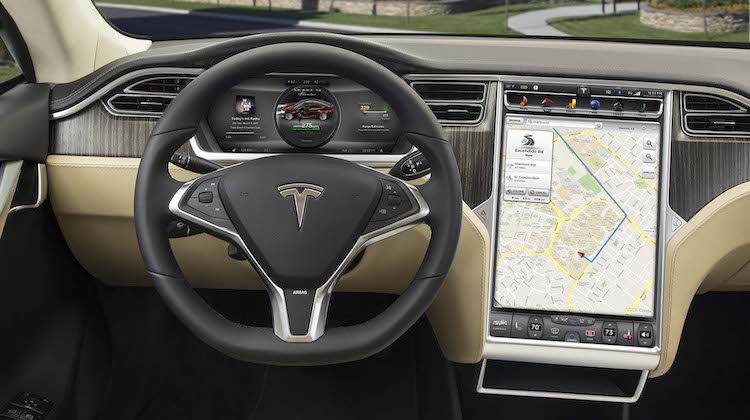 Remember when David Fearnley, lead designer for Bentley Motors, said touch screens aren't luxury? A top BMW designer agrees, and says the fad is almost over.
Matthias Junghanns, head of BMW i Interior Design, recently told Car Design News that large infotainment screens featured in everything from Chryslers to Teslas are no longer cool.
"I'm personally convinced that these black glass surfaces in the car interiors are… we will leave that behind, sooner or later," he said during a roundtable on the future of car interiors. He was joined by other interior designers, including those from Pininfarina and Polestar.
It's an interesting comment from a BMW designer considering their vehicles are renown for having large touch screens. The BMW 7 Series, for example, features two that measure more than a foot long, Car Buzz pointed out.
Junghanns later elaborated that display screens may still be used, but only appear when needed. Otherwise, they'll be hidden in the dashboard. It's a much better approach to the immovable eyesores many automakers are currently installing in their vehicles.
Even if you like the technology, you have to admit that these fixed screens are getting ridiculously large and taking away from other interesting aspects of the cabin — like the upholstery.
Related Stories: