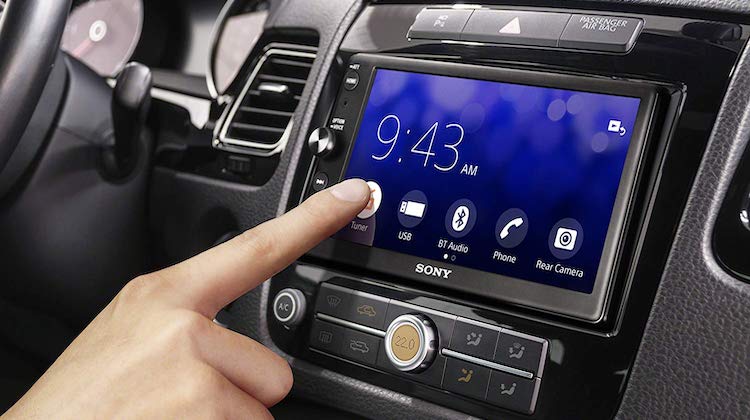 Call it a sign of the times! A new study found that touchscreens have officially replaced steering wheels as the filthiest part of a car's interior.
Compare the Market, a UK-based car insurance website, conducted a study to determine which part of a car's interior has the most germs. Their researchers took surface test swabs of family cars, luxury vehicles and work vans to measure bacteria.
To illustrate the significance of their findings, they compared the results to an ordinary office toilet seat.
The researchers found that a car's stereo or touchscreen is 371 percent dirtier than an office toilet seat. In second place is the shifter, which is 331 percent filthier than the toilet. In third place is the indicators. Fourth and fifth are the steering wheel and handbrake, respectively.
Previous studies showed that it was the steering wheel that was the filthiest part of a car's interior. But with the rise of touchscreens — and more than just the driver constantly touching it — it makes sense they're now more filthy than steering wheels.
As disgusting as it sounds, it's still good information for interior pro to know — especially in the midst of a global pandemic.