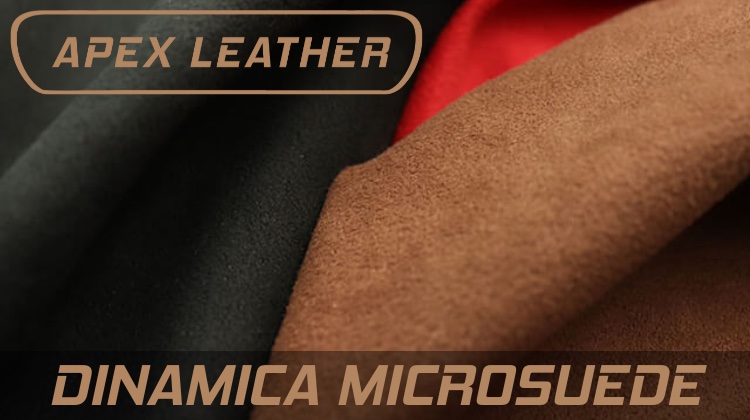 Are you searching for a high-quality alternative to Alcantara? Then check out Apex Leather's line of Dinamica microsuede.
Dinamica is a luxury, suede-like fabric made from recycled polyester. It's textured, soft-to-the touch and an all-around beautiful addition to any custom interior.
Auto trimmers who've worked with Dinamica rave about its durability and ease of use. "It is great to sew with, as an upholsterer you can feel the quality when the needle goes through," said Andrew Rincon of Jerry's Trim Shop. "My clients have loved the look and the feel in their interiors."
Dinamica consists of three layers — the face, inner scrim, and backing. Its unique structure makes it slightly thicker (0.9 – 1.1 mm) than Alcantara (0.83 – 1.0 mm). The added thickness — combined with its UV- and wear-resistance — makes Dinamica extremely durable.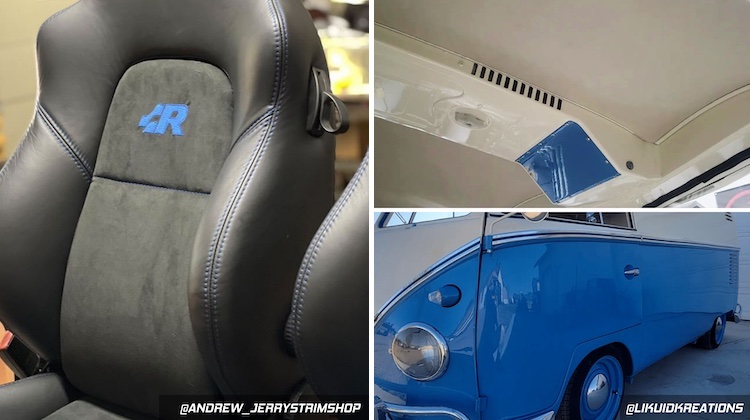 Of course, it's also renown for its stretch, which makes it easy to wrap just about any interior panel.
"I've used a lot of synthetic suedes and the thickness and flexibility does it for me," said Chris Nakyama of Likuid Kreations. "It has a great stretch, stitches nice, lays nice, and glues well without soaking through."
Grant Morehouse of Illusionz Upholstery agrees, saying: "It has more stretch than standard auto microsuede. It has a great corner to corner stretch, and the thickness helps prevent glue bleeding through. It also has a little bit more of a grain to it, giving it more of a 'true suede' look."
Where does Dinamica come from?
Dinamica is new to the U.S. auto market, but has been making a splash in Europe for decades.
Miko, the Italian company that makes Dinamica, created it in 1997, and it quickly found its way into luxury vehicles by Porsche, BMW, Mercedes-Benz, Audi and Range Rover. In recent years, it's also been used by Ford and Jeep, among other U.S. automakers.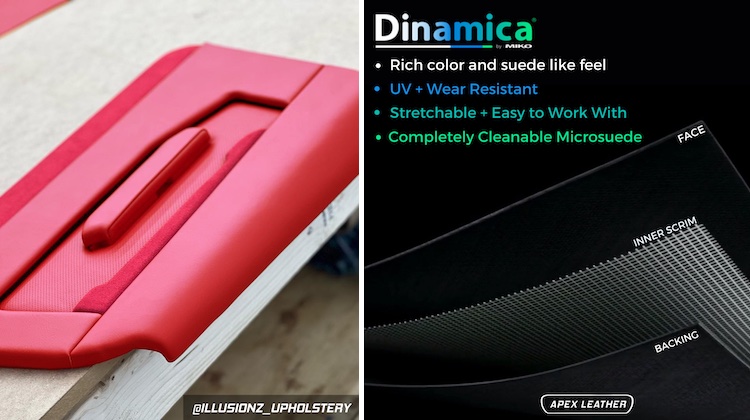 Dinamica is utilized in many industries, including fashion and home furnishing. But the type of Dinamica used in vehicles — Dinamica Pure — is specially designed for automotive applications. In fact, it meets all requirements set by the automotive industry.
Best of all, the company manufactures Dinamica fabric in a sustainable manner, which makes it a great choice for environmentally conscious clients.
How does it compare to Alcantara?
Most people would be hard pressed to tell the difference between Dinamica and Alcantara. They're comparable in terms of looks, quality and workability.
"The primary difference between the two fabrics is that Dinamica is slightly thicker, and on average less expensive," said Hunter Schofield, president of Apex Leather.
"For clients looking to save a little bit of money without sacrificing quality, Dinamica is the way to go," he added.
Check out the following chart that shows the similarities and differences between the fabrics.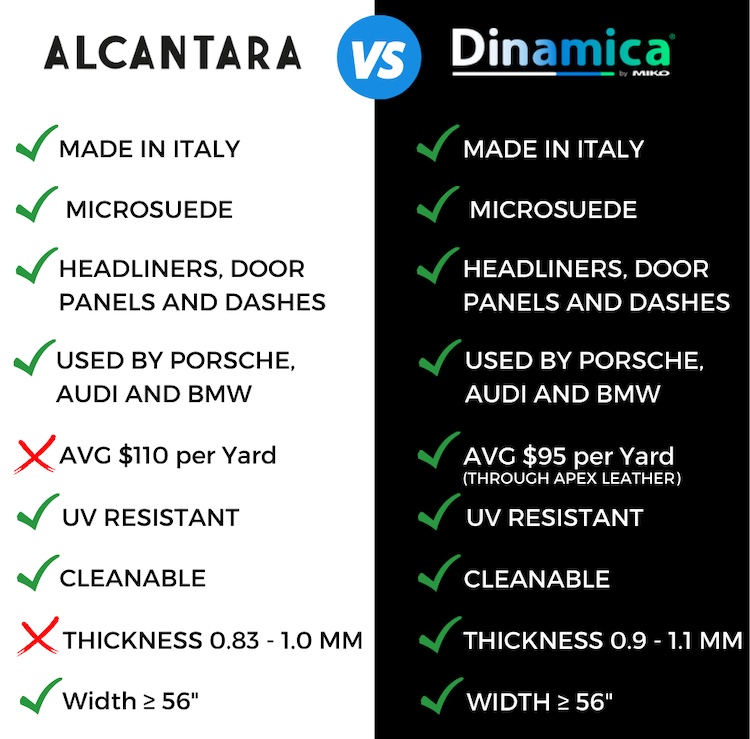 How do I order Dinamica?
Apex Leather carries 15 colors of Dinamica, with more on the way. They sell it by the linear yard, half yard and even samples.
You can order through their website, or by calling 800-402-7195.
"Give us a call and tell us what you need. We can even help you match Dinamica to a quality leather hide and thread," said Hunter.
Based in Hickory, North Carolina, Apex Leather is a leading provider of aftermarket automotive solutions. They have decades of experience in leather production, and strives to be a "one stop shop" for auto trimmers. They carry smooth, natural, and pebble grain auto leathers, Serafil threads, square weave carpet, and now Dinamica Microsuede.
For more details, check out www.ApexLeather.com, contact them, or follow Apex on Facebook and Instagram. Apex is ready to help you take your interiors to the next level.