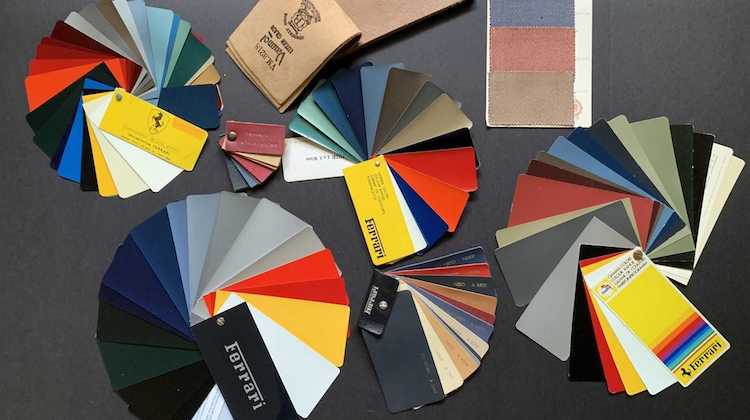 Someone just bought a lot of discontinued Ferrari paint, leather, cloth, and carpet samples for $16,900 at auction.
BaT Auctions, which hosted the sale, said the samples were for Ferrari vehicles manufactured between the 1960s and 1990s.
"The paint color sample booklets come with Ferrari factory paint colors and their corresponding names written on the back," Motor 1 says. "The three leather sample books come with a variety of types and shades, while the carpet sample books feature swatches from available types and colors. The Scaglietti paint sample book and Connolly leather booklet both date back to the '60s."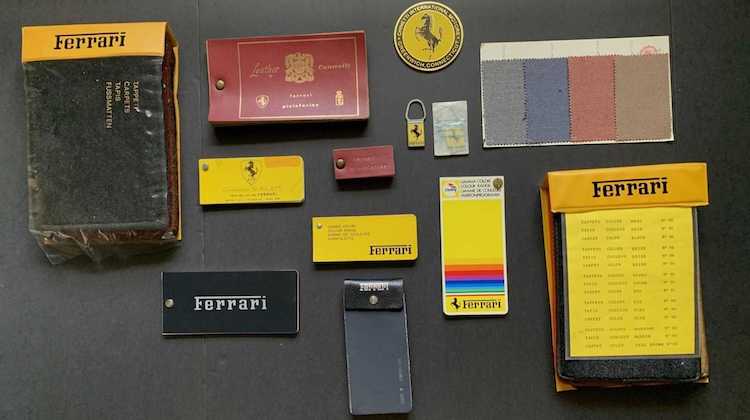 The lot also included other Ferrari knick-knacks, including an enamel key fob and brass dealership badge marked "Chinetti International Motors, Greenwich, Connecticut."
Chinetti International Motors, where the samples are presumably from, is the first Ferrari dealership in the US. Luigi Chinetti, for whom the dealership is named, was Enzo Ferrari's first factory agent in the US.
Of course, $16,900 is a lot of money to pay for old sample books — but anything Ferrari is considered collectible.
Related Stories: