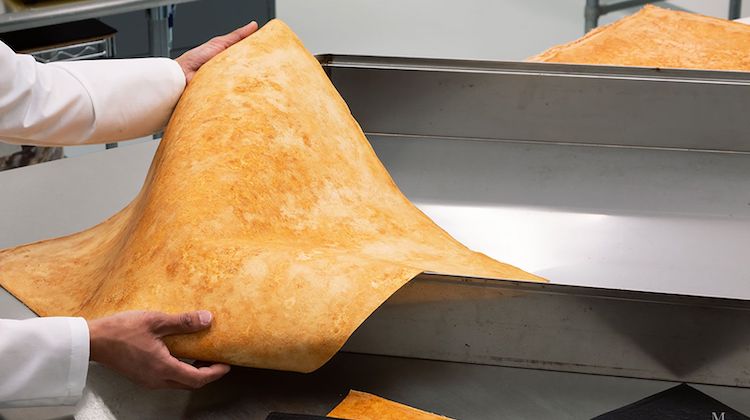 Remember when we all scoffed at the concept of mushroom leather? At least one automaker didn't…
General Motors just bought a stake in MycoWorks, the California company that produces mycelium, a material derived from fungi that can be made to look and feel like leather.
Unlike genuine leather, which is sourced from cattle farms, this "mushroom leather" is grown in only a matter of weeks in a lab. Proponents say it out performs leather in both strength and durability. It's also carbon-neutral and biodegradable.
What's more, mushroom leather can be grown in specific shapes and sizes, eliminating waste altogether.
While GM hasn't disclosed how much it invested, it clearly sees the upside. "The collaboration will focus on [research and development] activity, exploring the opportunity to potentially use this leather alternative in future automotive design," GM said in a statement to CNN.
GM will work closely with MycoWorks to develop "mushroom leather" for automotive purposes including uses on seats, dashboards and steering wheels, CNN reported.
MycoWorks is expanding quickly. "We have a pilot plant here in Emeryville, [California], where we produce tens of thousands of sheets per year and we are launching a full scale commercial-sized factory in South Carolina next year," co-founder Sophia Wang said. "We started construction already and this factory will do millions of square feet per year."
It sounds like soon all our trim shops will be ordering mushroom leather.
Related News: