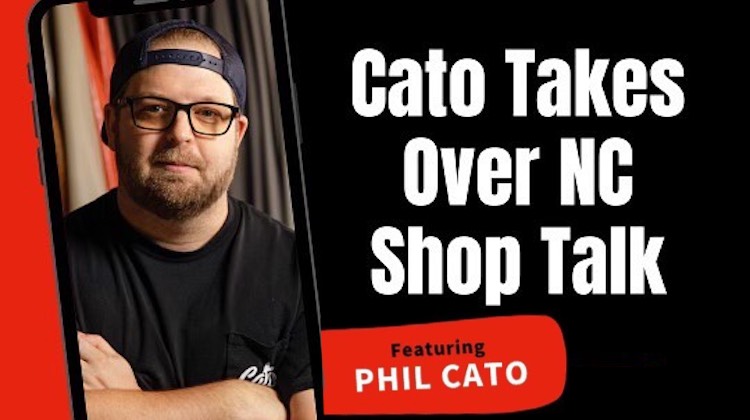 Phil Cato of Cato's Custom Upholstery took over the the latest episode of NC Shop Talk!
NC Shop Talk is the industry's first podcast. Although it's usually hosted by Mal Maher of NC Carpet Binding & Equipment, Phil led the conversation this week.
It was definitely a fun one. They chatted about NC's unique history, its latest offering of CNC machines, the importance of supporting veterans, and Phil's decision to relocate his shop from Atlanta to Salt Lake City. Of course, there's also a ton of off color jokes to keep you laughing throughout the episode.
If you're interested in knowing more about Mal Maher, his family life, his passion, mission, vision for the future, and much more, this is your chance because Phil Cato is interviewing Mal this time. Phil is a proud USAF Veteran and a well-known custom hot rod interior expert based in Salt Lake City, Utah. Tune in!
You can listen to the episode on Apple Podcasts, Spotify or anywhere else you stream. Just click here, and make sure to subscribe!
To learn more about NC Carpet Binding and Equipment, visit their website. You can follow Cato's Custom Upholstery on Instagram.
Related Stories: