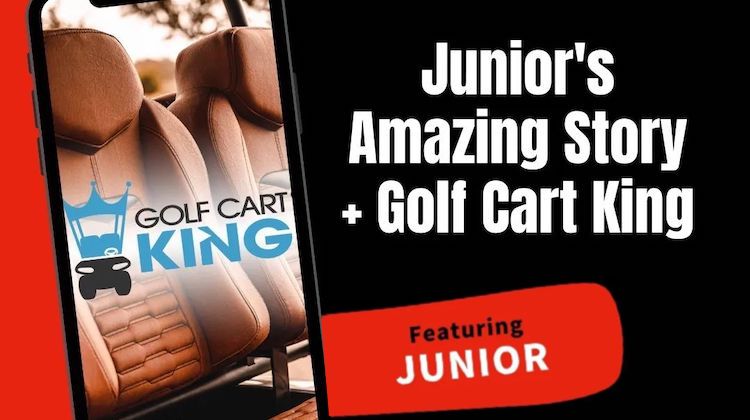 Tune in to the latest episode of NC Shop Talk to hear Antonio Junior Marquez of Junior's Custom Upholstery and Golf Cart King share his inspiring story and path to success.
NC Shop Talk is the industry's first podcast. It's hosted by Mal Maher of NC Carpet Binding & Equipment.
On the podcast, Junior talks about his family; growing up in Compton, California; how he discovered and mastered the craft of auto upholstery; and his grand plans for the future.
Junior is one of the hardest working people in the custom upholstery industry. He is also an uber-talented craftsman, a dedicated father, and an American patriot. In addition to running Junior's Custom Upholstery, he also runs the production division of a multi-million dollar company. Let's hear more about him in this episode of NC Shop Talk.
You can listen to the episode on Apple Podcasts, Spotify or anywhere else you stream. Just click here, and make sure to subscribe!
To learn more about NC Carpet Binding and Equipment, visit their website. You can follow Junior's Custom Upholstery on Instagram and YouTube.
Related Stories: