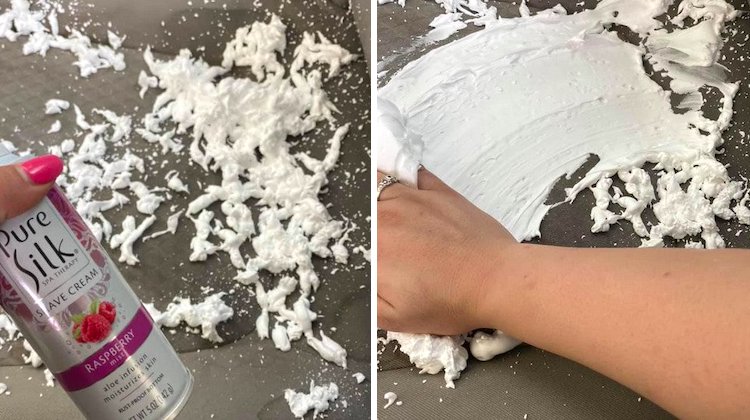 TikTok influencers are sharing videos demonstrating a new "hack" to clean car upholstery — but experts warn it could have disastrous consequences.
The videos show people using shaving foam to remove scuffs and stains from upholstery with great success. One video shows how messy it is to do, but urges viewers to "trust the process."
The problem is shaving foam can damage car upholstery, Iwan Lloyd Jones of Lloyd Jones Detailing told Auto Trader.
"I wouldn't use or recommend shaving gel as a quick solution for car upholstery cleaning," he said. "Shaving gel is specifically designed to shave with and nothing else.
"Repeated use of shaving gel on fabric can cause stains due to the mineral oils contained in the product, and mineral oil stains are some of the toughest to remove.
"I would always recommend a ready-to-use cleaner, perfect for all interior surfaces, or correctly diluted all-purpose car cleaners."
Of course, any automotive professional could have told these TikTokers that. It's too bad they're going to have to learn the lesson the hard way.
Then again, maybe that's not such a bad thing for trim shops.