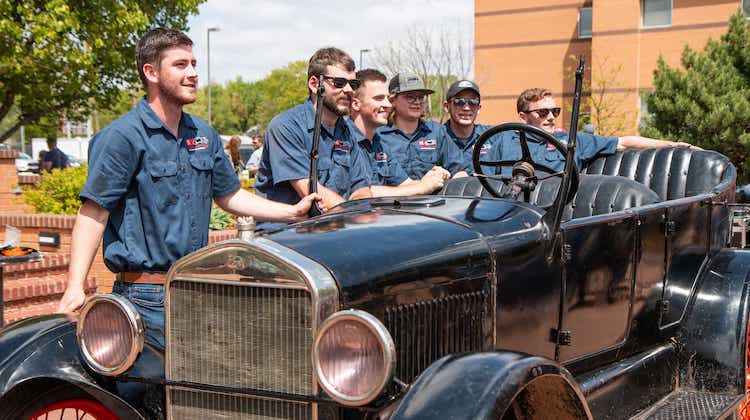 McPherson College has announced the creation of a $3 million endowed scholarship fund for students pursuing a degree in automotive restoration.
The Rob Walton Scholarship Fund will attract and retain students who will become the next generation of auto professionals. It's creation was made possible by a $1 million gift from the Rob and Melani Walton Foundation, which was supplemented by a two-for-one donor match announced by the college in November, resulting in $3 million for the endowment.
"This grant helps us fulfill our mission of being the center of excellence for students serious about automotive restoration," McPherson College President Michael Schneider said in a news release. "Students completing their degree from our program are the skilled craftsmen, technicians, historians, curators, managers, marketing and communication persons, and leaders necessary to preserve the classic car industry."
Rob Walton said his love for classic cars inspired him to donate to the school. "Driving and collecting vintage automobiles is a personal passion," he said. "We're pleased to contribute to educating the next generation of car restorers and making college more affordable for McPherson students."
McPherson College's automotive restoration program combines a liberal arts approach with hands-on craftsmanship to prepare students for a wide range of careers in the automotive industry — including auto upholstery.
In fact, many top trimmers and successful shop owners graduated from McPherson College. This scholarship will ensure they continue to do so for years to come.
Related Stories: