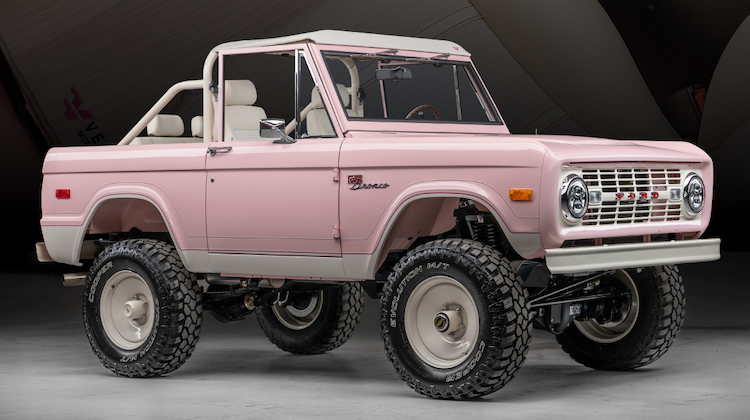 Tune in to the latest episode of NC Shop Talk to hear Cody Dabney, director of custom vehicle operations, at Velocity Restorations talk about how his company is disrupting the industry.
NC Shop Talk is the industry's first podcast. It's hosted by Mal Maher of NC Carpet Binding & Equipment.
On the podcast, Dabney talks about his path to success with Velocity Restorations, as well as the company's philosophy on continuous learning, why quality work matters, and the 2022 SEMA Battle of the Builders, among other things.
Fancy a classic Ford Bronco or vintage Camaro? Then this is the place to go: Velocity Restorations stretches out the limits of creativity in giving you the best vintage vehicles, fully restored and customized just the way you want it. The Velocity team breathes new life into vintage trucks of all kinds. Let's learn more about the shop and its award-winning restoration process.
You can listen to the episode on Apple Podcasts, Spotify or anywhere else you stream. Just click here, and make sure to subscribe!
To learn more about NC Carpet Binding and Equipment, visit their website. You can follow Velocity Restorations on Facebook, Instagram and YouTube.
Related Stories: