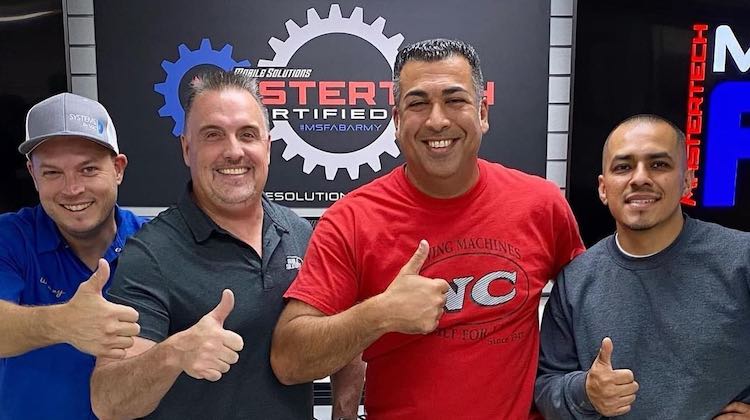 Tune in to the latest episode of NC Shop Talk to hear Bryan Schmitt of Mobile Solutions and MasterTech Expo talk about how to grow your business and pad your bottom line.
NC Shop Talk is the industry's first podcast. It's hosted by Mal Maher of NC Carpet Binding & Equipment.
On the podcast, Mal and Bryan talk about skill building and sharing, the importance of thinking creatively, calculated risks, branding, multiple revenue streams and more. Of course, they also talk about how you can pick up a lot of these skills at MasterTech Expo, the industry's premier event for pros.
Growing your business and expanding your reach should be an ongoing endeavor, not a start-of-the-year plan. But it's impossible to do that without being creative, challenging yourself in new ways and taking chances. On our latest episode, Bryan Schmitt, founder and CEO of Mobile Solutions, talks about how to build your brand and grow your business without breaking the bank. And, of course, where to acquire those skills.
You can listen to the episode on Apple Podcasts, Spotify or anywhere else you stream — just click here. If business development is a topic you're interested in, be sure to attend Mal's class at MasterTech Expo, where he'll be sharing tips, advice and growth hacks to help take your shop to the next level.
Learn more about NC Carpet Binding and Equipment on their website. Find out more about MasterTech Expo and register at mastertechexpo.com. You can also follow them on Facebook and Instagram.
Related Stories: