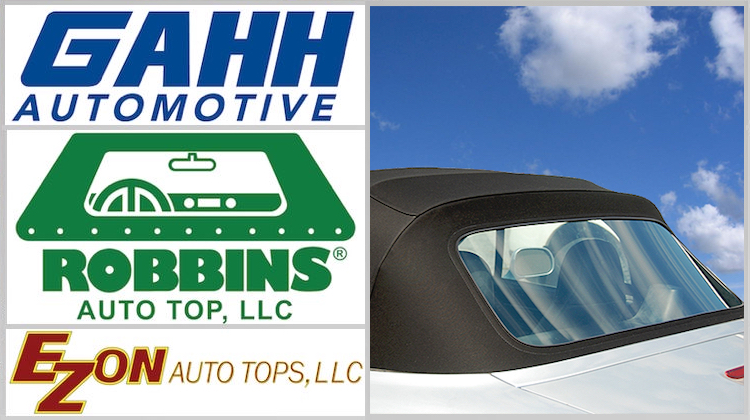 Shops preparing for convertible top season should take advantage of this awesome deal by GAHH Automotive, Robbins Auto Top and E-Z ON Auto Tops.
This month only, place an order for $500 or more and you'll get:
1. Cash back! Spend $500 and get $50 off your next purchase of $500 or more. All you have to do is place your first order in April and your second before May 31.
2. Free shipping! Throughout April, any order over $500 will be shipped for free.
Shops expecting a busy convertible top season can pre-order tops, windows and related parts for even greater savings.
"We value our customers and want to show them our support. This deal is only available to trim and restyling shops," said Bob Biles, Senior Vice President of Sales, Marketing and eCommerce for TopDown Inc, the company that owns all three manufacturers.
But act fast, because this promotion expires at the end of the month.
GAHH Automotive Group, Robbins Auto Top and E-Z ON Auto Tops are each auto trim industry powerhouses. The three companies share knowledge, resources, and expertise across manufacturing plants to develop the highest quality and broadest selection of products.
To learn more about TopDown Inc. brands, visit TopDownAuto.com. You can also visit GAHH.com, RobbinsAutoTop.com and EZONAuto.com.
Related Stories: