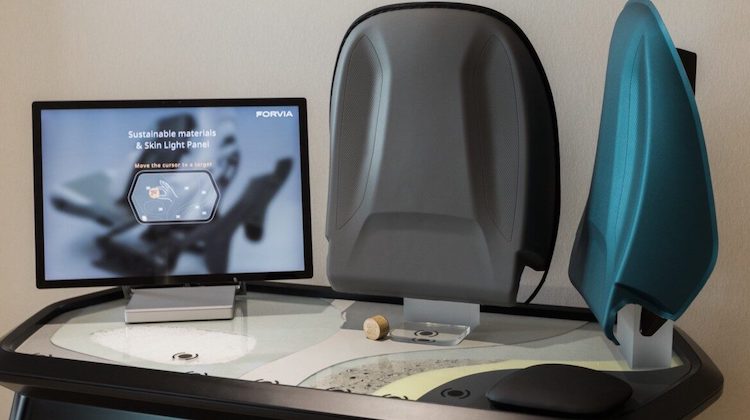 Faurecia has unveiled its all-new Skin Light Panel, which is designed to reduce interior weight and provide more legroom for backseat passengers.
"The Skin Light Panel is an integrated, single piece of 3D-sculpted mono-material polymer (polyurethane) which wraps around the rear of the front seats as an alternative to conventional grained or wrapped plastic panels," Automotive Interiors World explains.
Not only is it lightweight, durable and premium to the touch, but it provides nearly an inch more legroom for rear passengers — which isn't a lot, but still welcome.
How light are these panels? Compared to traditional ones, they can deliver weight reductions of up to 20% compared to grained plastic and 30% compared to wrapped plastic.
The Skin Light Panel is available in a range of colors and grain finishes, and can be sewn directly to the seat cover without any additional parts. Of course, it can also be recycled.
Honestly, these new panels sound pretty cool. But because Faurecia only sells to automakers, our shops aren't likely to get them for quite some time.
Related Stories: