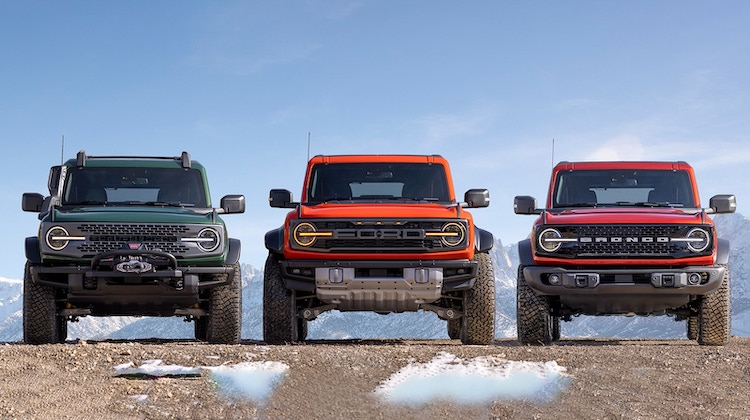 Ford Motor Company is recalling 175,000 Bronco SUVs for having hard-to-reach seat belts that put passengers in danger.
The recall applies to five-door models manufactured between September 23, 2020 and May 9, 2023, which do not meet federal motor vehicle safety standards because driver and front-passenger seat belts are difficult to reach, and therefore may dissuade occupants from wearing them.
"The problem has to do with the location of the latch plate, which is the metal part of the seat belt that you insert into the buckle," Consumer Reports explains. "When your belt is unbuckled, federal safety standards say it's supposed to hang somewhere that's easy to reach. But during routine compliance testing, the National Highway Traffic Safety Administration (NHTSA) found that the Bronco didn't have enough room between the seat and the vehicle's interior trim for occupants to easily reach the latch plate."
There have been no reported injuries or fatalities due to the issue, but Ford is required to take preemptive measures.
Ford dealerships will install a small clip on both front belts to keep the latch plates hanging in a position that's easier for drivers and front passengers to access. Of course, the fix is free of charge.
Please make sure your customers with Bronco SUVs know about the recall.
Related Stories: