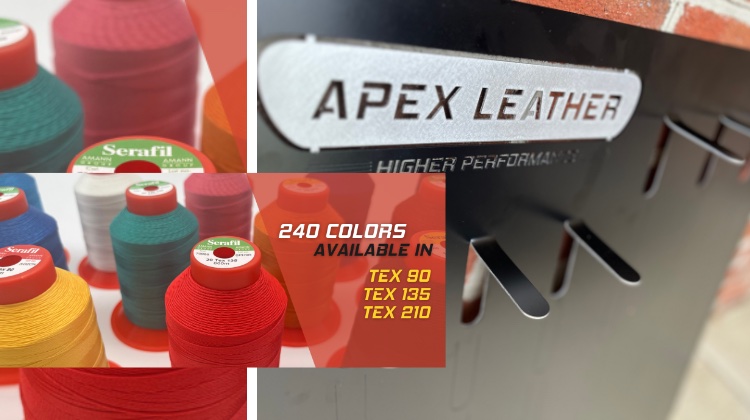 Congrats to Pro Auto Custom Interiors, 818 Upholstery and Stitched By Ryan for winning Apex Leather's Serafil thread giveaway! Each will receive 10 spools in any color.
Apex Leather recently announced that it now carries Serafil thread in ALL colors in sizes Tex 90/30, Tex 135/20 and Tex 210/15. It's the auto upholstery industry's largest selection.
The thread, available on their website, sells for $15 retail / $12 Trade for a four-ounce spool. It ships via UPS and arrives in 1 – 2 business days.
Also, for a limited time, Apex is offering Serafil Color Cards with all 240 thread color samples for only $15 delivered. The Serafil Color Card is all you need to find the perfect match for every project.
Finally, stay tuned for an exciting announcement from Apex Leather revealing their must-have new Black Pearl thread boards!
What an awesome giveaway! We can't wait to see what Pro Auto Custom Interiors, 818 Upholstery and Stitched by Ryan create with their Serafil thread.
To learn more about Apex and their awesome products, visit www.ApexLeather.com, or follow Apex on Facebook and Instagram. Apex is ready to help you take your auto interiors to the next level.
Related Stories: