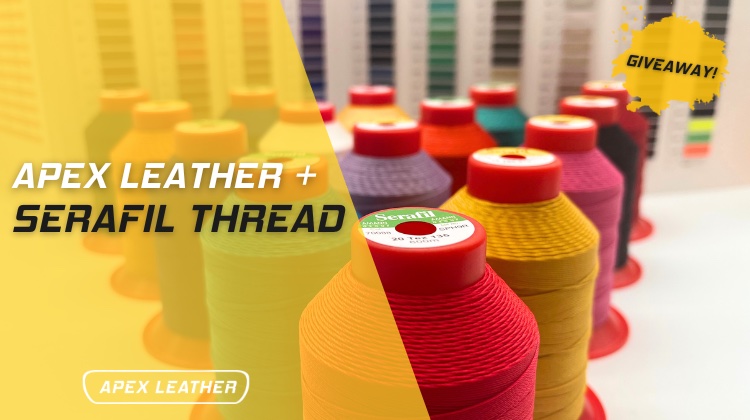 Auto trimmers are notorious for sweating the details and thread is no exception. That's why Apex Leather is proud to unveil the auto upholstery industry's largest selection of Serafil – and give away 30 spools!
Serafil by Amann is renowned for its German quality, durability, consistency and UV resistance. In short, it's the best.
"I wouldn't use anything else in my vehicles, period," says Tracy Weaver of Recovery Room Hot Rod Interiors. And he's not the only one. Serafil is the thread of choice for most elite shops.
Now, auto shops will have more access to Serafil thread than ever before as Apex Leather is offering ALL colors in sizes Tex 90/30, Tex 135/20 and Tex 210/15.
"Need a bright blue, lime green or one of 15 shades of brown? We have the entire 240 thread color line in all three sizes!" says Jen Fedor, Vice President of Apex Leather.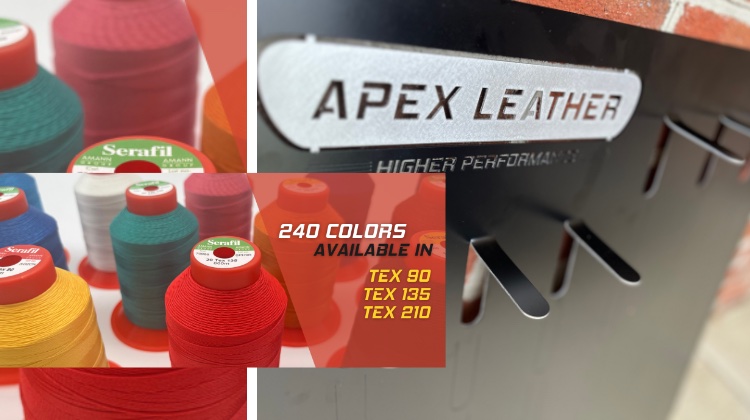 Initially, Apex only offered Serafil threads that matched their leathers and microsuede – but now they have it all. "The demand was immediate so we kept adding colors and now we are all in!" says Fedor.
For trimmers who aren't Apex Trade Members (why wouldn't you be?), you can still buy Serafil thread but you will pay a few dollars more. Four ounce spools are $15 retail / $12 Trade and ship via UPS in 1-2 business days.
It's really easy to order, just head to their website and select the colors you want.
"I've been buying thread from Apex for some time now and it simply can't get much easier," says Doug Ehrenwald of Advanced Coatings and Trim.
GIVEAWAY! To celebrate their expanded thread program, Apex is giving three lucky winners 10 spools of Serafil thread in any color(s) of their choice. To enter, simply comment on Apex's Serafil Thread Giveaway Post on Instagram. The winners will be contacted and announced on Friday, June 30th.
Also, for a limited time, Apex is offering Serafil Color Cards with all 240 thread color samples for only $15 delivered. The Serafil Color Card is all you need to find the perfect match for every project. Order yours today!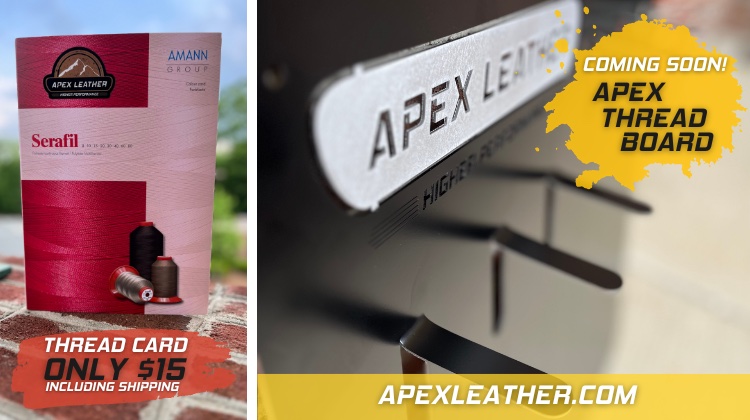 Finally, stay tuned for an exciting announcement from Apex Leather revealing their must-have new Black Pearl thread boards!
To learn more about Apex and their awesome products, visit www.ApexLeather.com, or follow Apex on Facebook and Instagram. Apex is ready to help you take your auto interiors to the next level.
Related Stories: