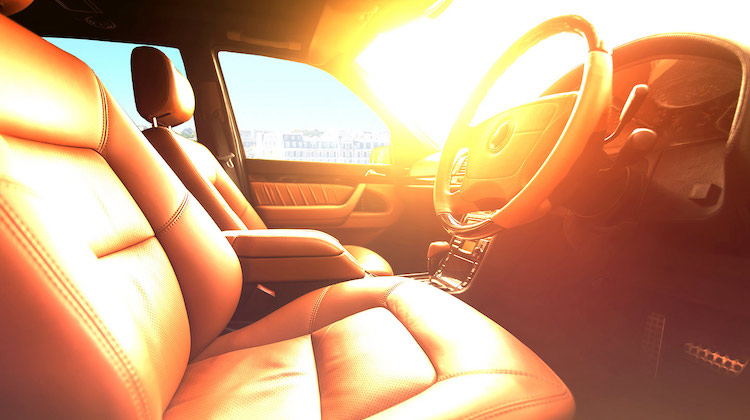 Cities across the United States are currently experiencing a relentless heatwave, with temperatures soaring well over 110° F in some areas, especially the South.
For laborers who work outside or in non-air conditioned spaces, the extreme heat can prove dangerous or even deadly. Heat stroke, hyperthermia, and exhaustion are serious concerns.
Auto professionals, especially those who work inside cars, are especially at risk. Due to the greenhouse effect, which traps heat inside vehicle cabins, temperatures can reach as high as 172° F — which is fatal.
Fortunately, there are six simple steps you can take to minimize the danger:
1. Utilize Shaded Workspaces
The first line of defense against the oppressive heat is to find a shaded area to park vehicles. Ideally, you're able to keep a customer's car inside the garage to cool off before stepping inside. If that's not possible, a collapsible carport makes for a good and affordable alternative. Otherwise, scout for available tree-lined spots that are shielded from direct sunlight. Doing so will not only help cool down the interior, but also prevent possible sun damage to leather and vinyl surfaces.
2. Do a Pre-Work Ventilation
Prior to starting a repair, be sure to utilize the power of ventilation. Open all the car doors and windows, allowing hot air to escape while permitting fresh air to circulate inside the vehicle. This approach effectively reduces the initial heat load and sets a more bearable working environment.
3. Don't Forget Sunshades
If you must work in direct sunlight, cover the front and back windows with sunshades, which can provide protection against incoming sunlight. These simple yet effective tools can significantly diminish the amount of heat entering the car, making it more comfortable to work in.
4. Use Air Circulation Devices
The use of portable fans, air blowers, or even battery-operated mini air-conditioners is a game-changer for automotive pros. Placed strategically, these devices create a continuous flow of air, effectively dissipating heat from within a vehicle's cabin.
5. Stay Hydrated and Take Breaks
Staying hydrated is crucial in extreme heat conditions, as are frequent breaks. Keep a cooler near your work area so that cold water and ice are always available. Also, don't forget to take regular pauses to avoid heat-related exhaustion.
6. Wear Protective Clothing
Make sure your work uniform is fit for the heat. That means ditching dark colors like navy blue, which attract the sun's rays and trap heat, for lighter colors, like gray. The type of fabric you wear also matters. Avoid polyester and acrylic, which trap heat. Instead, opt for breathable cotton or nylon, which is even better because it doesn't soak up sweat. Of course, add a baseball cap and sunglasses to the mix for added protection.
The summer heat can be unforgiving, and as the mercury continues to rise, it's crucial to remember the risks posed by hot car interiors. Stay informed, raise awareness among coworkers, and take necessary precautions to protect yourself and others form the heat. Doing so could save a life.
Related Stories: