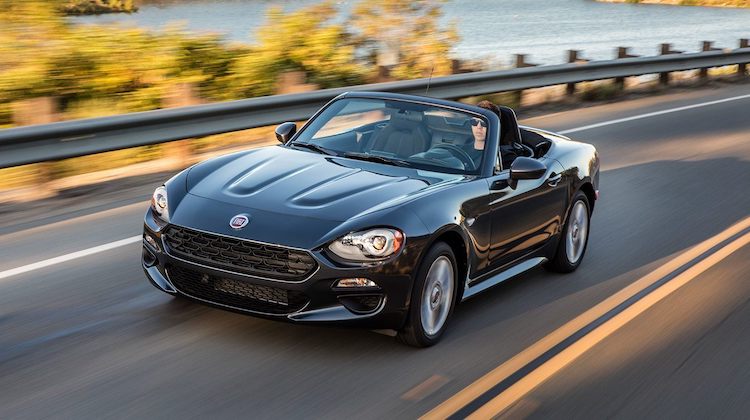 A new study has found that driving with the convertible top down affects people's wellbeing, making them happier, more alert and possibly even healthier over the long term.
The study was conducted by Dr. Lisa Dorn, associate professor of driver behavior at Cranfield University and founder of PsyDrive. Fiat, which sells convertible vehicles, partnered with her on the study — so take its findings with a grain of salt.
Basically, Dorn measured participants' moods before and after driving convertible cars with the top down.
She found all participants experienced an increase of at least 6% in "hedonic tone," a measure of happiness. Those deemed the most aggressive experienced the most happiness, a 20% increase.
Dorn also found that driving with the top down reduced heart rate variability, an indicator of stress, by up to 32%. This suggests greater contact with the environment — feeling the wind and sunshine — while driving could improve wellbeing.
Lastly, the study suggests convertibles lead to safer driving. Participants showed a 15% increase in alertness and 20% decrease in emotions that lead to road rage.
"Mood when driving will clearly fluctuate depending on a variety of factors impacting the driver, vehicle, and road conditions. However, this study showed a significant effect that suggests, with repeated exposure, motorists could see health-related benefits of driving a convertible over time," Dorn said in a news release.
Of course, Fiat agrees. "At Fiat, we know the joy that driving a convertible brings to motorists," said Damien Dally, managing director of Fiat UK. "Now there's science to prove what we always thought, drivers are happier with the roof down."
Related Stories: