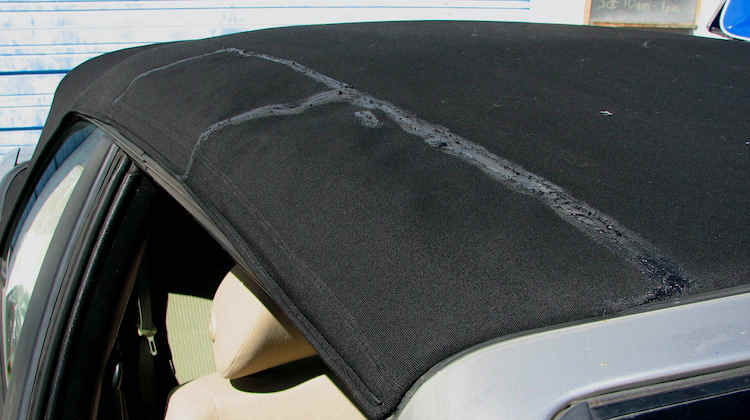 The most common question that customers ask about their torn convertible tops is: "Can't you just put a patch on it?"
Experienced trimmers know the answer is a resounding: "No, the entire top needs to be replaced."
But some shops may still be tempted to do it. After all, accepting some money for a temporary fix is better than not accepting any money for a lost job — right?
Wrong.
In the long term, a patch will end up costing both the customer and the shop more money. Here's how:
Patches look horrible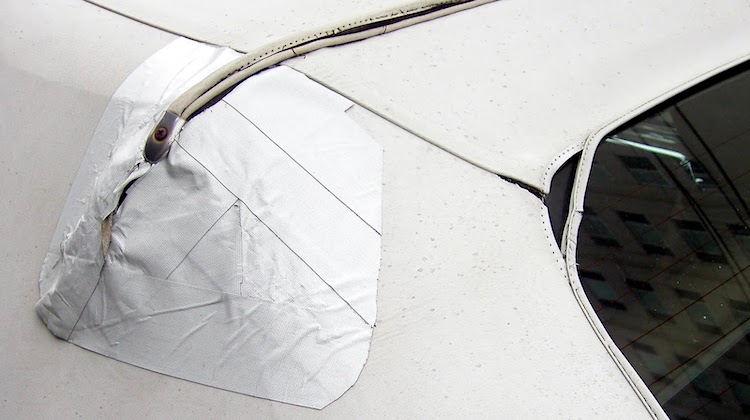 It doesn't matter how talented you are, it's impossible to make a patch look good.
We've seen trimmers adhere patches from the frontside and backside of tops. While some patches are glued, others are stitched. People have even used duct tape.
In every case, it looks unsightly. That's because topping material wasn't engineered to be patched.
Haartz Corporation, the world leader in convertible toppings, puts a lot of research and development into the look of their materials. While some have a shimmer, others feature a unique weave or even a pattern or design.
"Our toppings are made to exact OEM specifications," said Phil Hollenbeck, sales manager – automotive exteriors at Haartz. "Not only are they designed to look and feel a certain way, but they are made to withstand the elements and should last for the life of the vehicle. While there are circumstances where damage occurs, a patch, no matter how small, won't match and will certainly stick out."
In the end, neither the customer nor the trimmer will be satisfied with the patch. And even worse, it'll reflect poorly on the shop.
Patches never work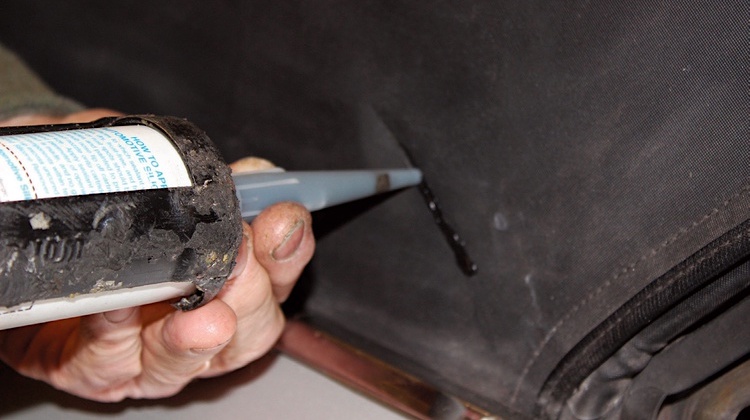 Have you ever seen a patch hold up long term? We didn't think so.
Even the patch kits that automotive retailers sell ultimately fail. That's because convertible topping wasn't designed to be patched.
To function properly, tops can only have seams in certain places.
"There's a lot more to topping than meets the eyes. They're not only designed to keep inclement weather out, but to also enhance acoustics, dampen road noise and keep cabins warm or cool. No patch can do all that," Hollenbeck said.
Of course, then there's the folding — which puts the material through continuous stretching and pressure.
Imagine if you patch someone's top and it leaks, ruining their entire interior. Is that really something you want hanging over your head?
Patches cost more in the long run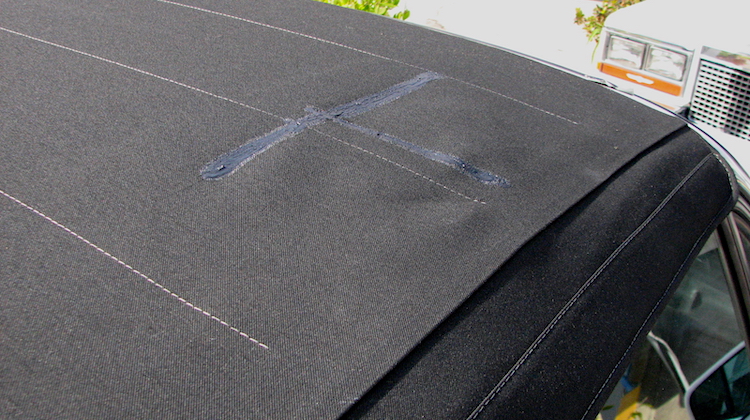 Whenever a trimmer patches a top, he puts his business' reputation at risk.
The patch will look horrible and ultimately fail, forcing the vehicle owner to replace the top anyway. He won't be happy with having to spend extra money — and will tell family and friends about the experience.
Of course, that'll damage your shop's reputation and ultimately cost you business.
It's a lose-lose scenario for everyone involved.
So what should you do?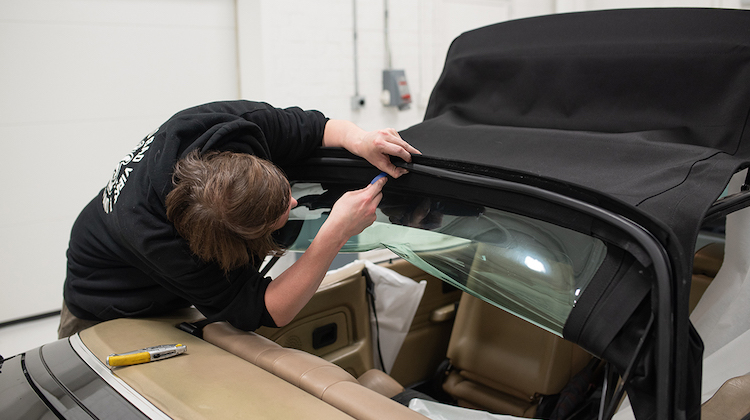 It's really simple: Don't just turn down patch jobs, explain to customers why it's a bad idea.
They'll appreciate you taking the time to educate them and looking out for their best interest.
Yes, some will grumble at the cost for replacing a new top. But in many cases, there are affordable alternatives to choose from. Just be sure to only recommend tops made by reputable manufacturers using Haartz material. Since Haartz is the original OEM material supplier, it is the only way to ensure proper fit and finish.
And if they decide to take their business elsewhere — so be it. At least the poor craftsmanship won't reflect poorly on your shop.
The Haartz Corporation is a world leader in highly engineered and uniquely designed convertible toppings. To learn more about Haartz, visit Haartz.com and follow them on Facebook, Twitter and Instagram.
Related Stories: