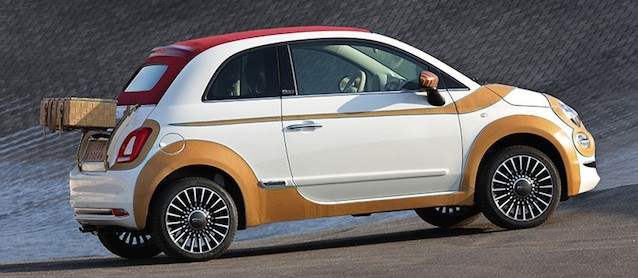 We've seen sports cars with their entire exteriors wrapped in leather. But for some reason, this bespoke Fiat 500 that's only partially wrapped in leather, strikes us as more odd.
The vehicle, designed by Umbrian master craftsmen Stefano Canticelli, was made to resemble a Riva yacht, and so it features all the bourgeoisie accruements you'd expect — including honey-dyed calfskin leather and mahogany wood.
DesignBoom explains:
The car featured a calfskin exterior that expresses the excellence of Italian products known around the world. The natural honey gold color of the leather was treated to withstand the elements, and enhances the car's style elements; wheel arches, rear light clusters, headlights and chrome plated whiskers. The noticeable picnic basket on the tailgate was made of the same material, while the mirror domes are covered with mahogany wood. Together with the sky blue profile and lines under the windows, the car is a tribute to famous Italian Riva yachts.
The design is unique and executed with the highest quality craftsmanship. But I have to admit that I don't find it very attractive.
Judge for yourself…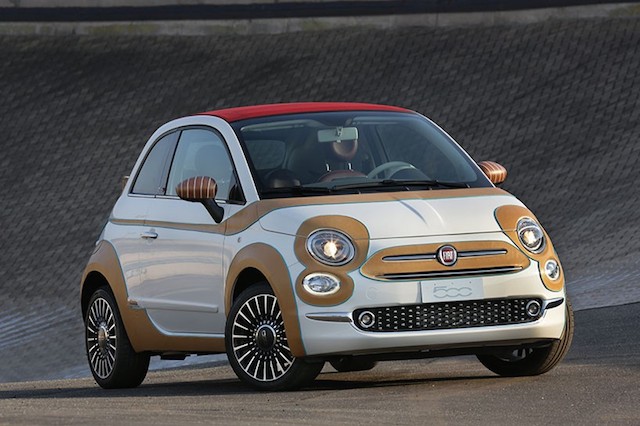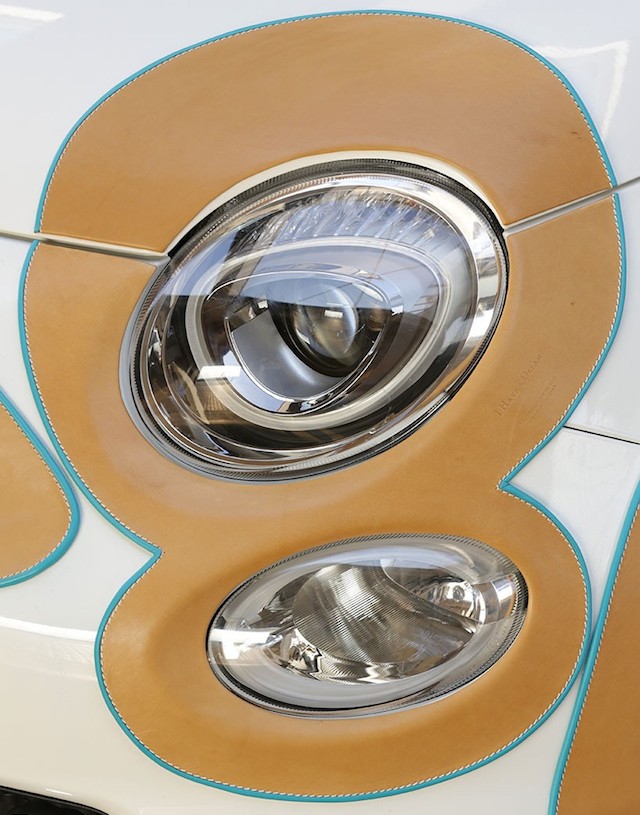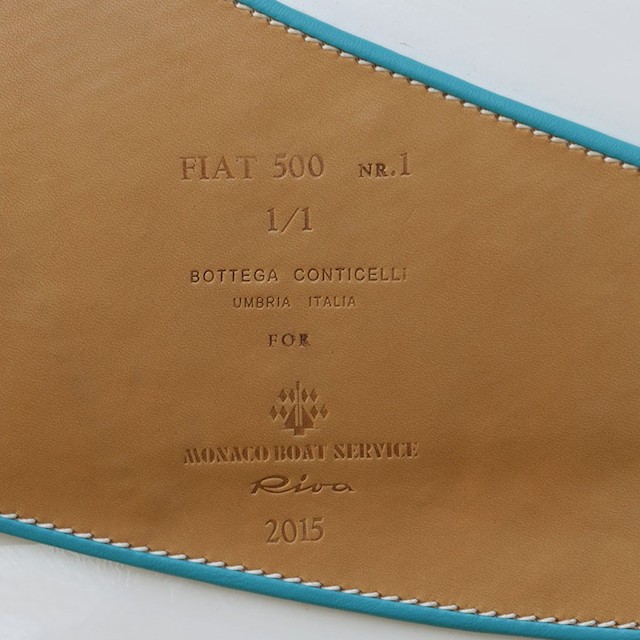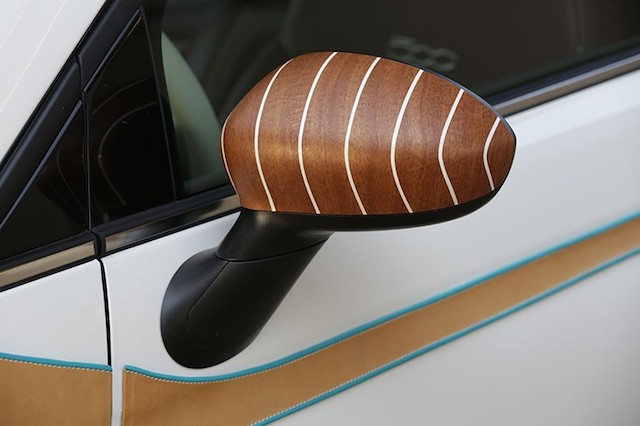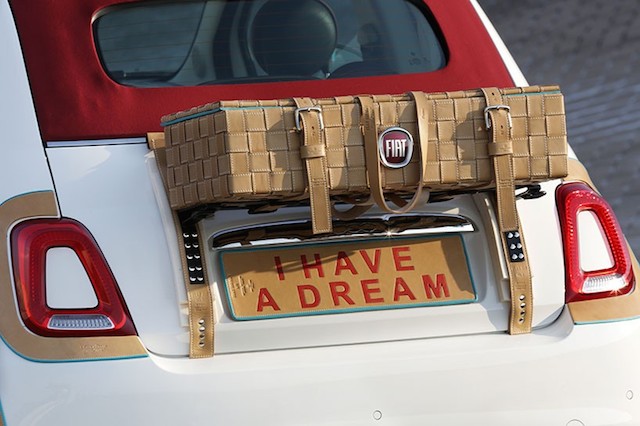 Talk to us: What are your thoughts on this bespoke Fiat 500's exterior? Does the calfskin leather trim set it off or hold it back?