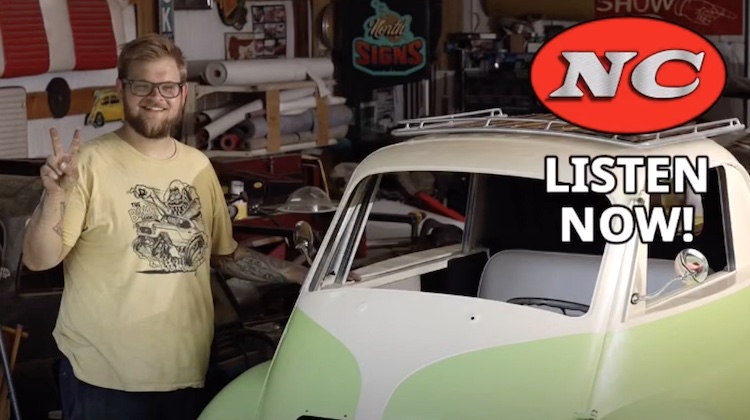 Tune in to the latest episode of NC Shop Talk to hear Mikey Brown of Paper to Pavement, which is building life-size Hot Wheels Cars!
NC Shop Talk is the industry's first podcast. It's hosted by Mal Maher of NC Carpet Binding & Equipment.
On the podcast, Mikey talks about how he went from Mikey's Custom Upholstery to Paper to Pavement, why he enjoys building nostalgic drag cars, his design process, how he adapts to the styles of other builders, and more.
Hot Wheels are one of the most loved toy cars in the world — that's no exaggeration! The design and build of the cars are just simply spectacular! It takes superb craftsmanship to build a life-size Hot Wheels. And today's guest has exactly what it takes to make one. Mikey Brown is an inspired builder of nostalgic drag cars and other weird gems based out of Deputy, Indiana. His unique style pairs with unbelievable talent to bring his ideas from paper to pavement.
You can listen to the episode on Apple Podcasts, Spotify or anywhere else you stream. Just click here, and make sure to subscribe!
To learn more about NC Carpet Binding and Equipment, visit their website. And don't forget to take advantage of NC's SEMA Show Sale, which ends on November 5. If you're at SEMA, spot Mal and Randy Maggard of Moore & Giles for your chance to win awesome prizes.
Related Stories: