Speaking of Gucci interiors, Fiat and the Italian fashion powerhouse have teamed up create a limited-edition 500, which will debut at the Geneva Auto Show next month.
According to Gucci:
"The car's silhouette is outlined by Gucci's signature green-red-green stripe, which runs along the entire perimeter and links the exterior to the interior. The stripe also appears inside on the seats, on the gear shift, the key-cover, the carpets, and in an innovative finish on the seatbelts. The interior space of the 500 by Gucci is stylish yet functional down to every last detail: chic embroidery, exclusive materials, glossy and satin chromes, the velvety varnish on the 'radioboard,' the two-toned seats in Frau leather with the Guccissima print."
Now this, José, is how you line your car in Gucci fabric…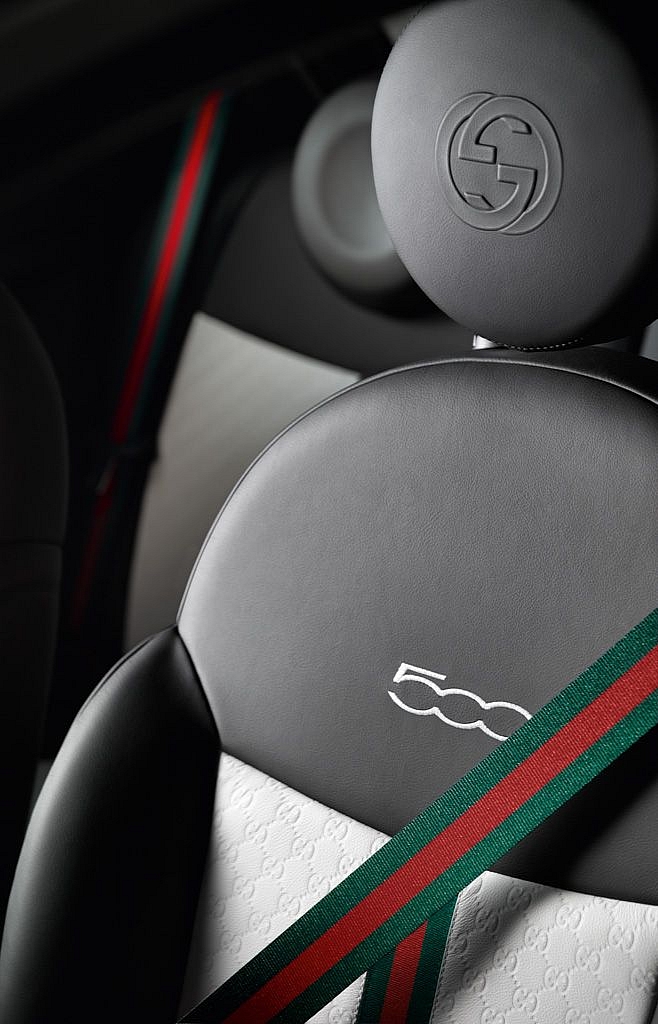 — — —
The Hog Ring is the #1 online community for auto upholstery professionals and enthusiasts. Here you can browse pictures, read news and connect with others who share your passion for auto upholstery.