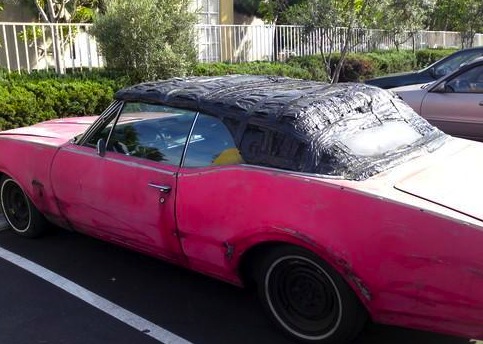 In most cases, repairing your car with duct tape is a sure-fire way to make yourself the butt of everyone's jokes. But I have to admit, this convertible top – constructed entirely out of duct tape  – is really freakin' impressive.
I wouldn't be caught dead driving in it. But hey, you have to admire the guy's ingenuity. He even took the time to spray paint the duct tape black! As if that somehow makes it more presentable…
— — —
The Hog Ring is the #1 online community for auto upholstery professionals and enthusiasts. Here you can browse pictures, read news and connect with others who share your passion for auto upholstery.