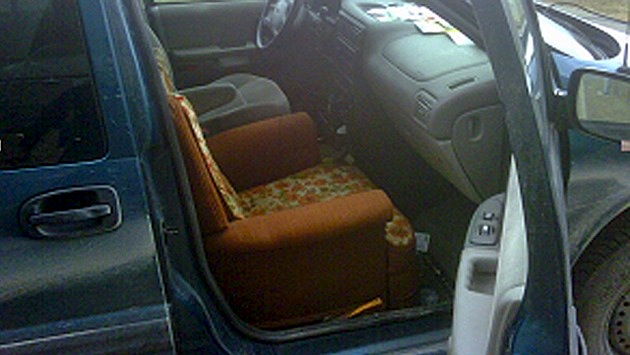 File this under stupid: Ottawa police, working a roadside seatbelt checkpoint, pinched a man for not only driving without his seatbelt on, but also for replacing his front-passenger seat with a La-Z-Boy recliner. And no, it wasn't bolted down.
According to CBC News Canada:
Officers found that the 33-year-old driver, who was from Wendover, Ont., was also a suspended motorist. He was charged for driving while suspended, as well as for operating an unsafe vehicle on a highway, contrary to the Highway Traffic Act.
I have to admit, a La-Z-Boy recliner car seat does sound comfortable. However, flying through a minivan windshield because some random idiot decided to self install it doesn't.
Sound Off: What's the dumbest and/or most dangerous custom fabrication (and I use that term loosely) that you've come across in a customer's car?