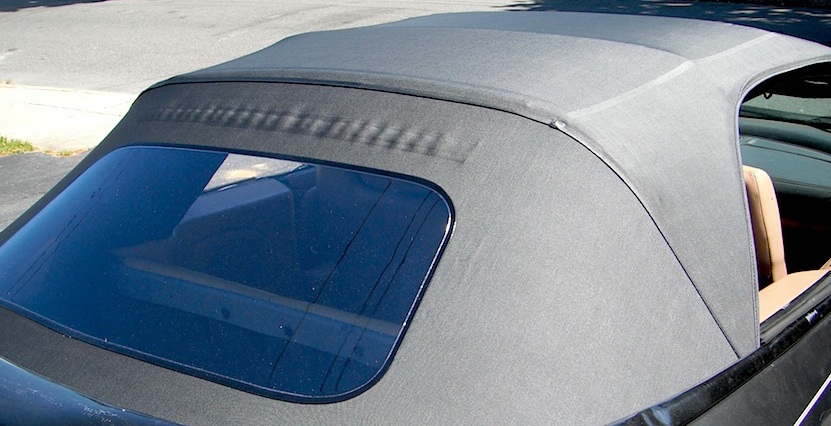 Last March, I blogged about Auto Top Inc's new convertible econotop – which I installed on a Ford Mustang. At the time, I briefly mentioned that there's also an econotop available for the Chrysler Sebring. Yesterday, I had the opportunity to install one and figured that I'd share my thoughts with you.
Usually, I only install traditional OEM convertible tops. However, this particular customer was on a tight budget. His Sebring's top was in ragged condition. The rear glass window was shattered. The pistons were leaking. Even the frame was cracked. As it stood, the car couldn't possibly pass inspection, and – quite frankly – wasn't worth investing too much money into.
Fortunately for him, the Sebring econotop – like the Mustang econotop – only costs $200 plus shipping. So, instead of charging $1,195 (like I do for a Sebring OEM top), I was able to pass along the savings – only charging $750.
Like the Mustang econotop, the Sebring econotop installs very easily – shaving off hours of installation.  Because the top has a built in vinyl curtain, there's no need to install a window assembly first. What's more, the rear tack bow doesn't require any staples. Instead, the top is fitted directly over the mounting studs and fastened by using a five-piece tack bow as large bolt-on washers.  Other than that, the top installs just like a traditional OEM top. (It would, however, be nice if the top was made to be glove fitted on the header bow to save even more installation time.)
The Sebring econotop installed wrinkle-free and looked pretty good. However, because I am a perfectionist, I was left bothered by two issues. First, an unsightly imprint appeared on the outside of the top where the Velcro for attaching the headliner is glued on the underside. Second, the side jammer didn't align perfectly with the frame.
In the end, though, both my customer and I were pleased with the results. For the money, the econotop is a steal. I definitely think it's the way to go budget-minded customers. To order one yourself, visit Auto Tops Inc's website.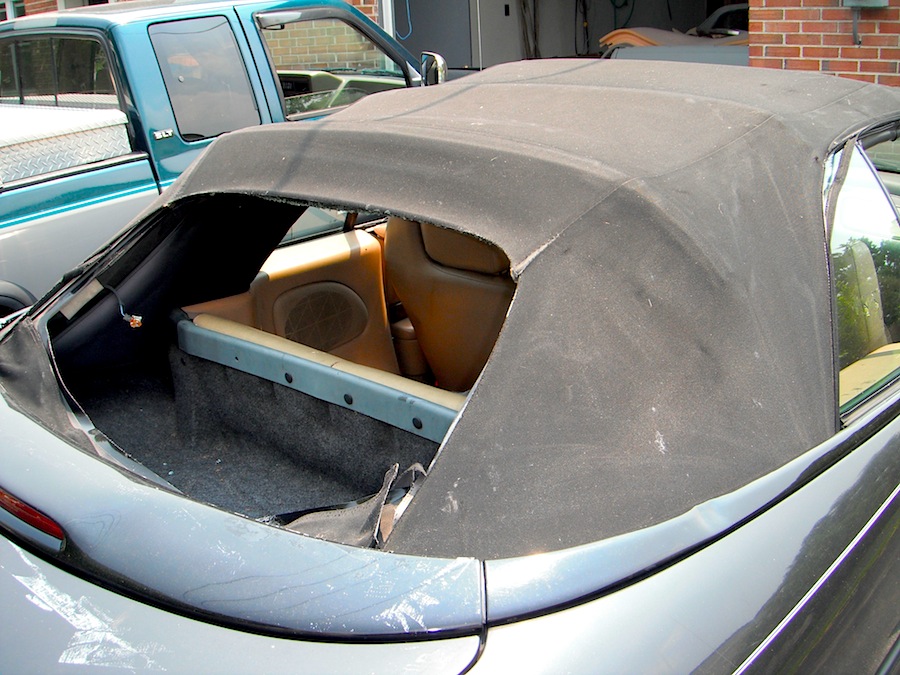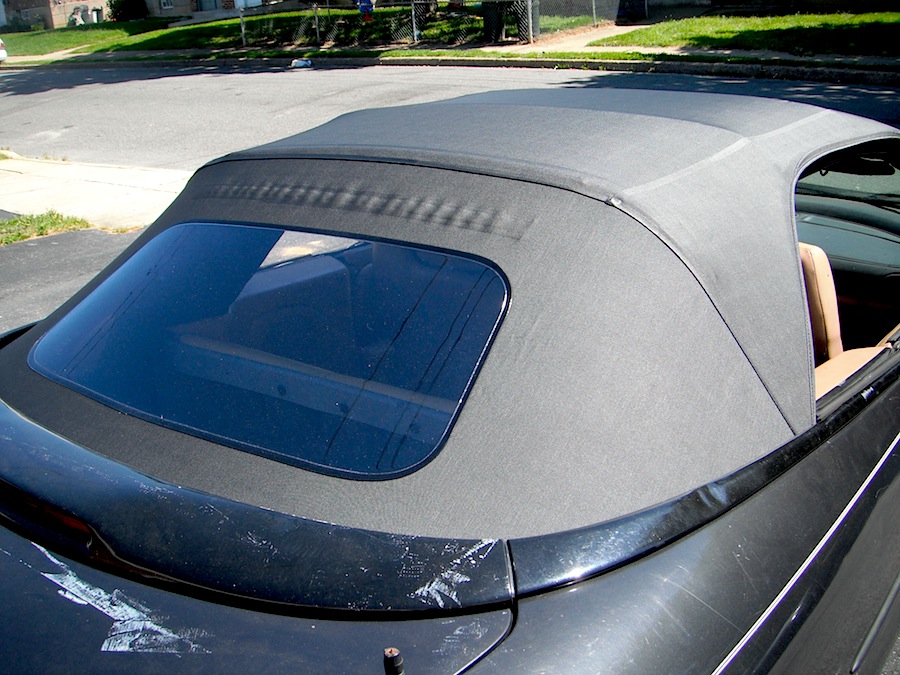 — — —
The Hog Ring is the #1 online community for auto upholstery professionals and enthusiasts. Here you can browse pictures, read news and connect with others who share your passion for auto upholstery. You can even check us out on Facebook and Twitter!