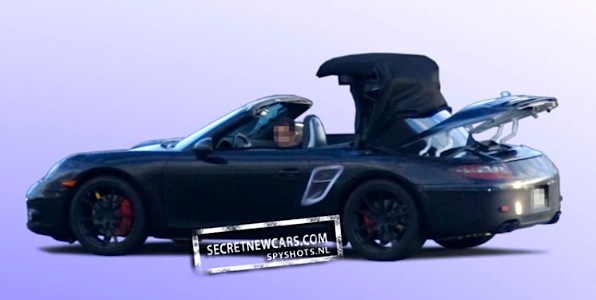 Convertibles are available in two kinds, those with folding soft tops and those with retractable hard tops – right?
Not any more. The guys over at German Car Forum got their hands on a patent drawing of Porsche's next generation 911. It shows that Porsche is developing a hybrid top that combines elements of both.
The retractable top – which may or may not go into production in 2012 – features metal panels at the front and rear with two sections of canvas in the middle.
German Car Forum explains the patent drawing below:
The wind screen would be to the left of the image, the rear of the car to the right. The roof comprises of four panels with at least the first (no. 5 in the image) and fourth panel (no. 22 in the image incl. rear window) being sheet-like penals, i.e. metal panels. The surprise, however, is the canvas top layer covering the whole roof. This canvas layer is fixed permanently to the whole area of the first and fourth panel (no. 5 and 22), yet it's fixed to the two panels in the middle only partially. This allows the canvas to remain flexible in that area during roof operation.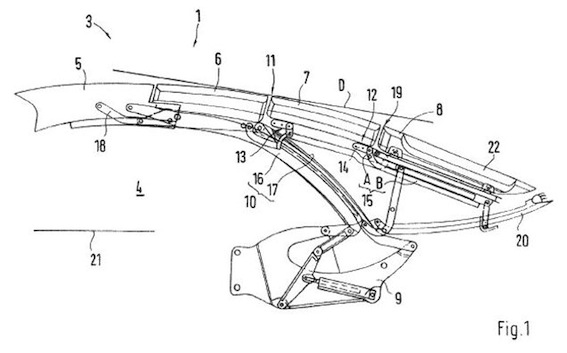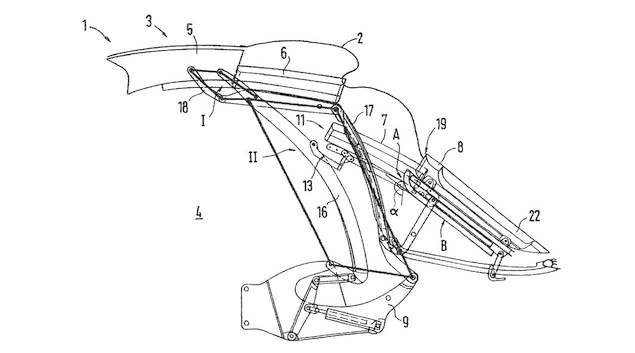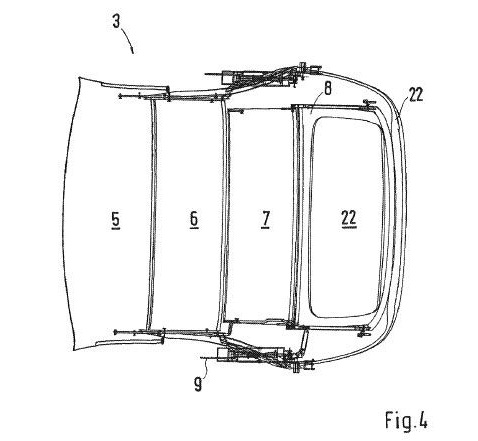 So why would Porsche design a hybrid convertible top that looks like a traditional canvas top from afar?
According to Porsche's patent application, this invention makes sure that an "attractive outer contour is ensured by the sheet-like supporting elements when the roof is closed". Looking at the spy shots of the 911 Turbo convertible…we can certainly see that. There might be no other canvas top sitting that tight when the roof is closed. It allows even the 911 convertible to sport the signature 911 roofline formerly found in the coupe models only.
I bet it adds more rigidity too – not to mention less wind resistance and cabin noise.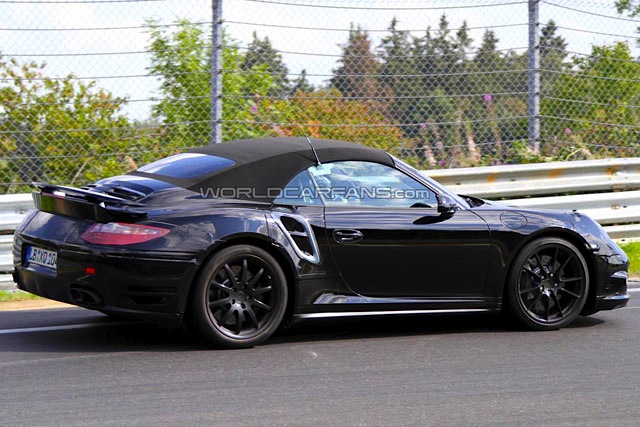 — — —
The Hog Ring is the #1 online community for auto upholstery professionals and enthusiasts. Here you can browse pictures, read news and connect with others who share your passion for auto upholstery. You can even check us out on Facebook and Twitter!