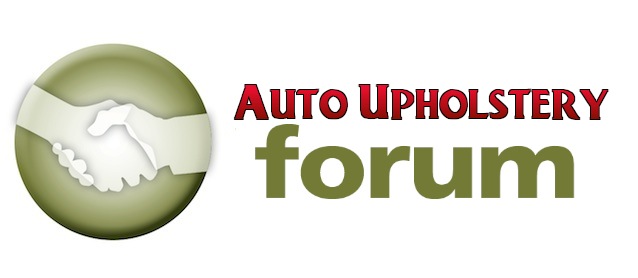 It's been a week since we launched our new auto upholstery forum and the response has been tremendous!  Great conversations have been started and trimmers are connecting from all over the world.
In an industry that is so niche and disconnected, The Hog Ring's new forum is the only place where auto upholstery professionals from around the world can come together in one place to share advice, ask questions and tell trade stories.
In only a short week , we have accomplished so much – over 100 posts by 42 members!  This is truly the birth of something great.
If you haven't already visited our community forum, stop by and register a username. It's free and easy to sign up. If you've been scratching your head over something at your shop for some time, post a question. The only people who will see it are other auto trimmers and you're bound to get some great advice.
Here's what some of our members have been saying…
Alchemy84 – P.S. I'm so glad this forum was created, I can tell already it is going to be a tremendous asset to helping me run a successful business. Thanks again.
carolinaau-to – And thanks again in this forum. Helped out alot.
Steven M – I appreciate this forum and the whole concept. I need mentors and haven't been able to find one "in person". So, thanks guys!
8-track – Dont Be shy post some pics !!! We can all learn from each other on here.
Sign up for our auto upholstery forum and start connecting right away!