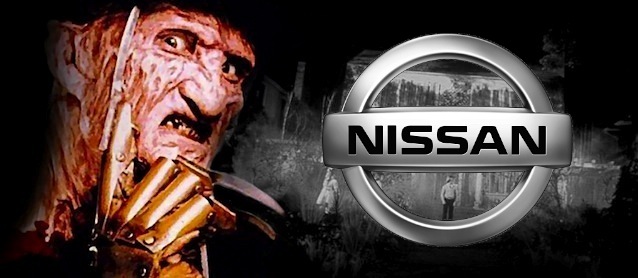 Just when you thought things couldn't get much weirder than upholstering cars in human leather, Nissan Motor Company announces that it's developing a synthetic material that looks and feels like human baby skin.
Cars.com's Kicking Tires blog explains:
Engineers researched what material feels the most comfortable to drivers and passengers, and the answer is a texture that replicates baby skin.
By studying how humans touch surfaces and what textures feel comfortable, Nissan has developed new interior materials for possible use in its upcoming vehicles. The program is called Premium-feel Interior Concept, and it's based on two findings: The closer something is to finger-pad softness, the better it feels. And the closer the surface texture is to a human fingerprint, the better it feels.
Surfaces to get the new materials include seats, armrests and instrument panels. To achieve the texture and softness of infant skin, Nissan is testing semi-aniline leather with a light fingerprint-type texture.
"This is a new material for armrests, which are in constant contact with hands. With the softness of a finger pad and a surface texture similar to a fingerprint, it creates the soft, comfortable feeling of baby skin," the automaker said in a statement. [more]
I'm not sure how to feel about this. On the one hand, synthetic leather soft enough to appeal to our most basic senses sounds ridiculously cool. On the other, upholstering cars in fake baby skin sounds horrific.
Nissan would be wise to think long and hard on how to brand this new product. Baby-skin interiors isn't the way to go. Unless, of course, they're interested in hiring Freddy Krueger to be their next celebrity spokesperson.