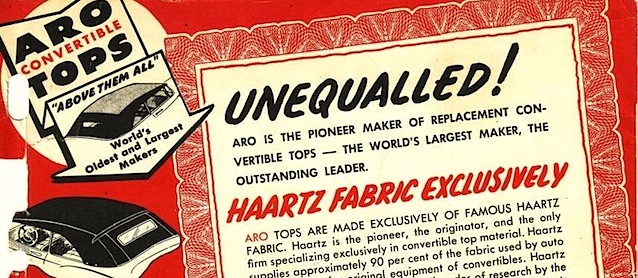 Thanks to a treasure trove of old photos and documents published by Aro Convertible Tops & Glass, we're back with a third installment of "Auto Upholstery in the Early 1900s".
Based in Walden, NY, Aro has been in the business of manufacturing convertible tops since 1919 – supplying them to independent auto upholstery shops and automakers. The company even served as an "OE" manufacturer to General Motors, Ford Motor Company and Chrysler from 1958 to 1976 and 1983 to 1995.
After 93 years in the business, Aro has outlasted most of its competitors and is still going strong. Here are some snapshots from its long and storied past: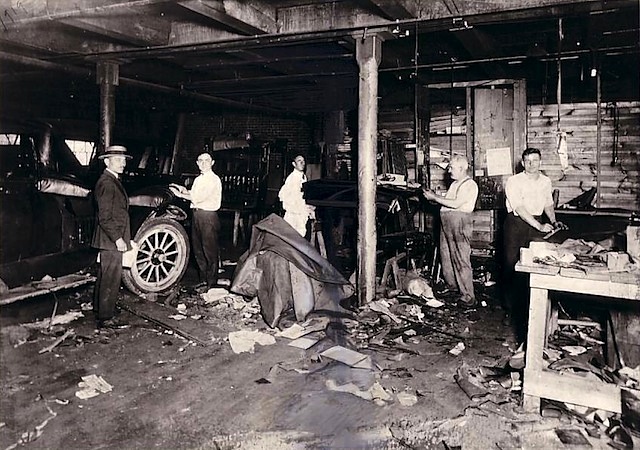 "The beginning of a family enterprise – Back Bay Auto Upholstery circa 1920."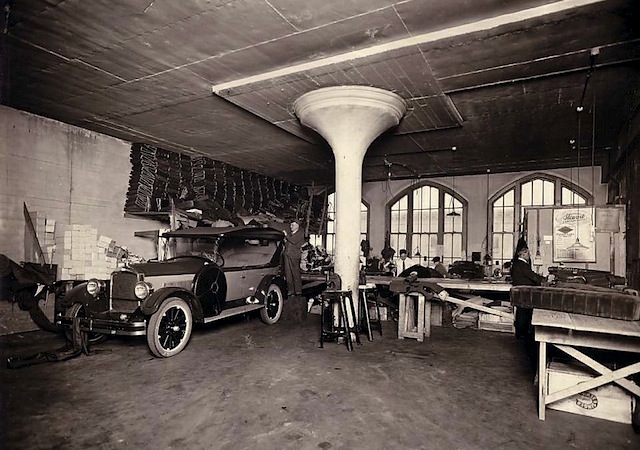 "Another in-house installation in progress. Note the dress code." Back Bay Auto Upholstery – late 1920s or early 1930s.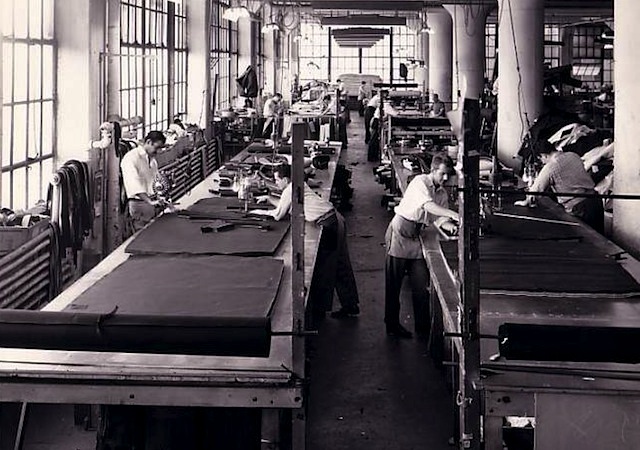 "Stack cutting patterns for production" – mid 1950s.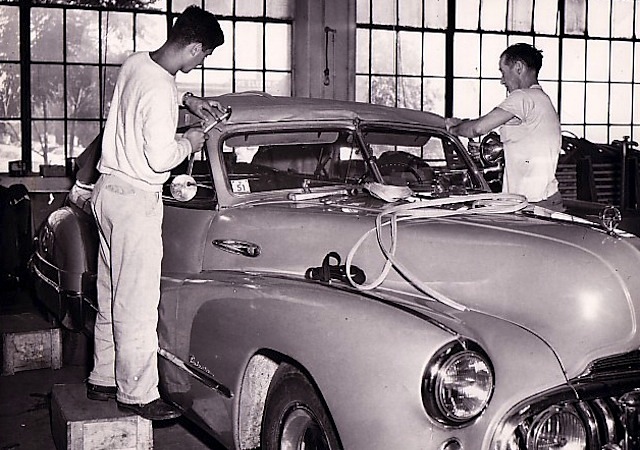 "Fitting a new top in Aro Mfg. Co's in-house trim department" – 1950s.
For more old photos from Aro Convertible Tops & Glass, check out the company's "pictorial history".
[Hat Tip: Belvedere65]