When creating a contemporary interior for an old-school car, it's important to keep elements of its past intact. Otherwise, you run the risk of destroying its unique character and history.
TMI Products – a leading manufacturer of custom, contract and original automotive interiors – does just that.
We've already told you about TMI's Sport Seats – a line of reproduction foam cushions and upholstery designed with higher bolsters for a sportier look and feel. Now check out its all-new Sport R line.
Featuring modern updates, like suede inserts and bold contrast stitching, the R line takes the company's popular Sport Seats to the next level. Custom door panels, consoles and one-piece headliner boards are also included in the new lineup.
No doubt, the R line's balance of contemporary design and old school charm will leave you impressed. My only complaint is that TMI now embroiders its logo on all of its seats.
TMI explains:
Our sport seats have been knocked off and reproduced by quite a few other manufacturers so just like many of the other Racing style seat companies, we are now branding our seats.
It's not ideal, but I guess a company can't be knocked for protecting its brand.
Earlier this month, TMI showed off some of its new designs at SEMA 2012. Take a look and let us know what you think in the comment section below.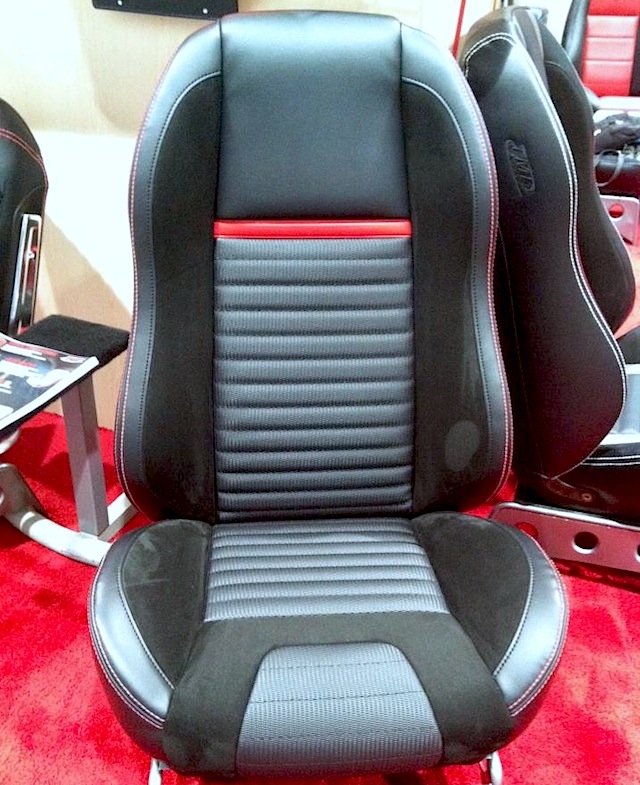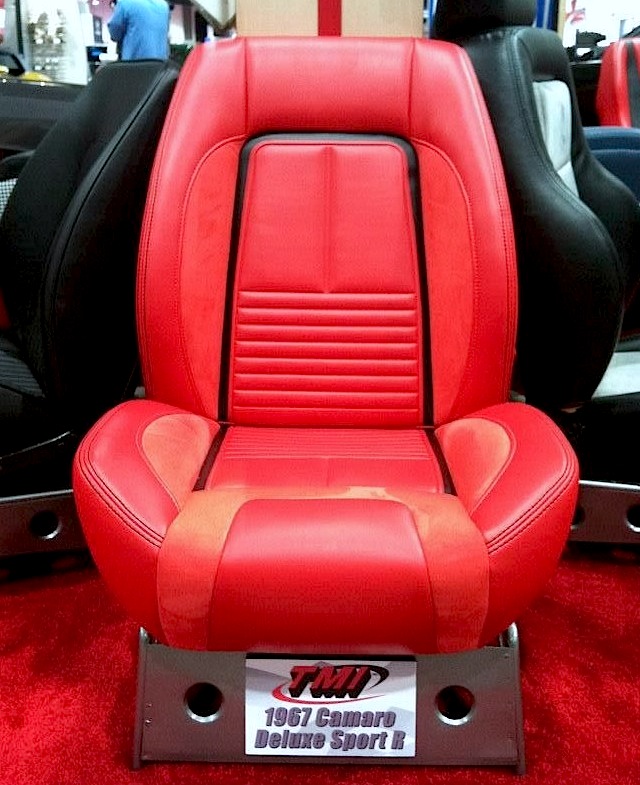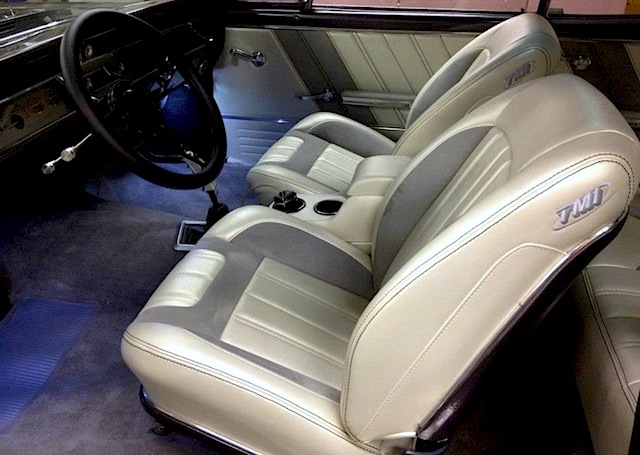 For more great photos of TMI Products' SEMA display, check out its Facebook page.