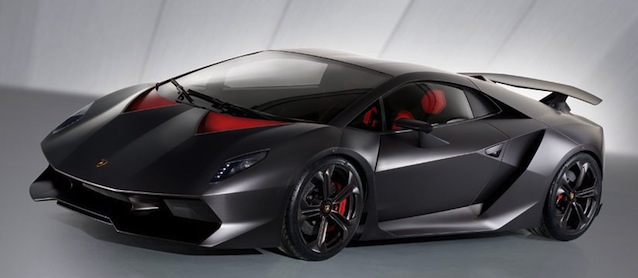 Its official, the Lamborghini Sesto Elemento will enter into limited production with its custom-tailored, skeleton seats intact!
The track-only supercar, which is constructed entirely out of carbon fiber, features a monocoque body structure (which is basically a single-shell construction technique). The frames of its seats are part of that structure – so they don't slide forward or backward, and cannot be removed.
To ensure that drivers fit, Lamborghini plans to custom-tailor each interior to its intended driver's body. Individually trimmed cushions – similar to those found in the Lamborghini Urus Concept – will then be mounted to the frames to add comfort and support. They also give the seats a unique skeletal look.
Lest you think that the Sesto Elemento prioritizes form over function, it will come equipped with the same 570-horsepower V10 engine and all-wheel-drive system as the Gallardo LP570-4 Superleggera. It will also have a top speed of 200 mph and blast from 0 to 60 mph in just 2.5 seconds.
For now, Lamborghini only plans to produce 20 models – each selling for an estimated $2.6 million. So, unless one of our customers happens to be a Saudi prince, it's not likely that we'll ever get to work on one.
Still, it's nice to know that something this badass exists.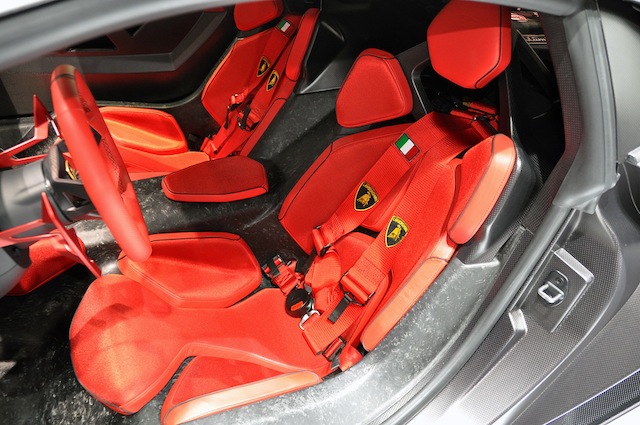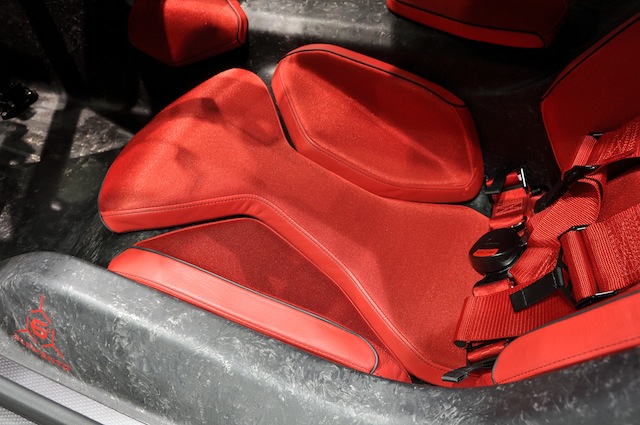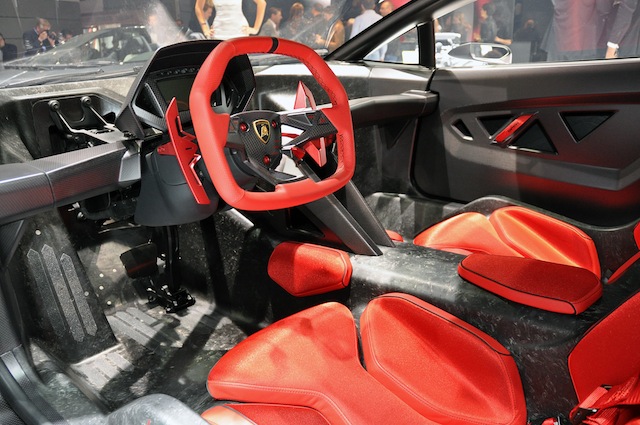 [Interior photos via Autoblog]
What do you think? Share your thoughts on the Lamborghini Sesto Elemento's one-of-a-kind interior in the comments section below.