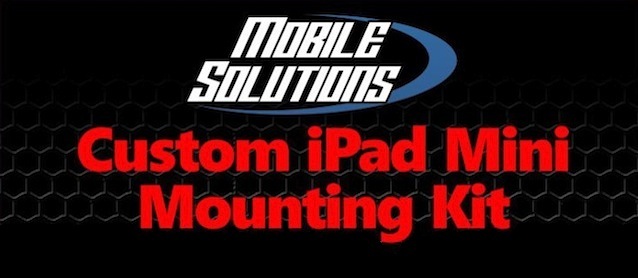 We showed you the video of the first iPad mini install in a car. Now, a new product by Mobile Solutions makes it easy to mount one on any custom dashboard or center console.
Although the "iPad Mini Mounting Kit" was designed specifically for custom applications, it's actually quite easy to install. Mount the kit's plastic base anywhere you'd like, place an iPad mini inside and attach the magnetic trim ring over top.
Of course, you'll get a more finished look if you invest some time and effort into blending the kit's base into your dash or console with fiberglass or body filler, and then covering it all to match. But that's really up to you and your customers.
While some shops offer both upholstery and mobile-electronic services, most specialize in either one or the other. After all, they are two very different skill sets. However, products like this make it easy for trimmers with virtually no prior 12v training or multimedia experience to bring modern technology to any interior.
Just imagine how cool that one-off console you designed would look with an iPad mini integrated in its face.
Visit Mobile Solution's Facebook page for a short video on how the "iPad Mini Mounting Kit" works. Or, head on over to their website to buy one and try it for yourself.