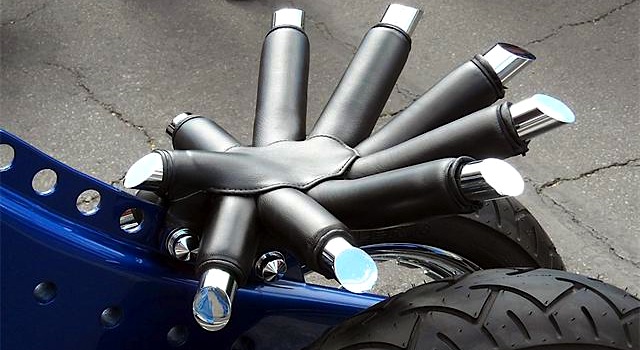 Speaking of Danny Gray, check out the tube seat he wrapped on this custom trike built by Russ Dueker. The design is wild, though I imagine it's even less comfortable to sit on than Bastybike's laced-leather motorcycle seat.
Nice work though. The cover must have been a real pain in the ass to sew!
For full photos of this one-off trike, visit Motorcycle USA.