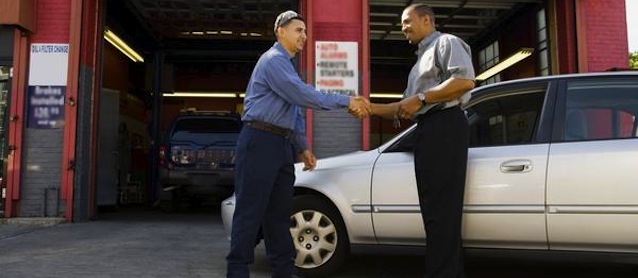 It's no surprise that many auto upholstery shops have struggled to hire new talent. This is, after all, a highly specialized trade.
According to Harry Weimann – director of education at WyoTech Blairsville and owner of Weimann's Interiors in Delmont, PA – hiring new employees may be even more of a challenge than we think.
In his latest article for Hotrod & Restoration Magazine, Harry argues that many shops focus too much of their efforts on hiring employees with hard skills, at the the expense of important soft skills.
"Technical skills are what we refer to as hard skills, and having the right workplace behaviors are soft skills," he explains.
Harry contends that hard skills – like sewing, pattern making and convertible-top installation – are important, but so are soft skills – like having a positive attitude, attention to detail, customer service and conflict resolution.
He doesn't claim that one skill set is more important than the other. Rather, employers should seek to hire employees who possess both.
Harry admits that finding candidates with hard and soft skills is a challenge – especially in this industry, but argues that taking the time to find such employees is worth the effort. He writes:
Being smart about who you hire is important. It might take you more time to find the person with the correct hard skills and soft skills that align with your company's mission, vision and values but it will be worth it. Making a bad hiring decision will not only cost you time and money but also possibly valuable customers.
Harry goes on to offer tips and advice on how to conduct an interview to reveal a candidate's soft skills. Read the full article, "Hiring Smart", by downloading your free copy of Hotrod & Restoration Magazine's latest issue here.
What do you think? In the business of auto upholstery, are soft skills just as vital as hard skills? Or is Harry overstating their importance? Share your thoughts in the comments section below.