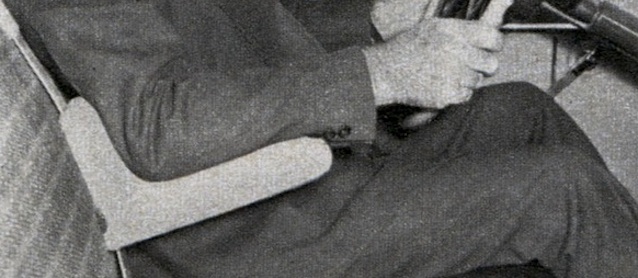 Vehicle armrests weren't always the feature-laden consoles we have today. Believe it or not, they were once simple and singularly purposed. In fact, many were also portable and removable.
Skeptical? Take a look at this article from a November, 1950 issue of Popular Science magazine to see for yourself.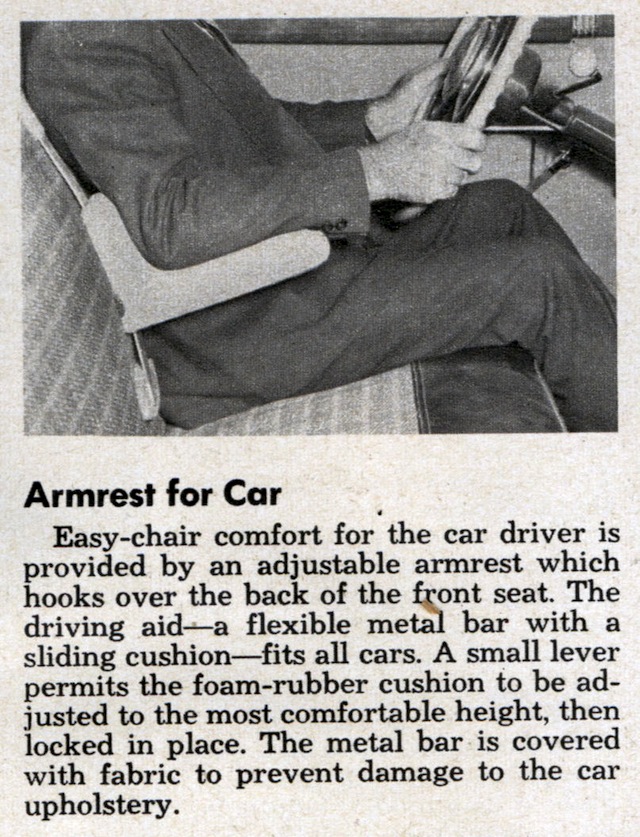 Notice that the armrest doesn't feature a cubby, cooler, cup holder or iPod jack. Those, of course, were simpler times.
[via Modern Mechanix]