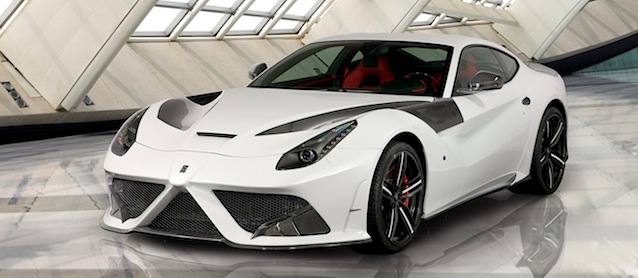 Mansory, a German automotive tuning shop that focuses on luxury and super-luxury cars, recently debuted its latest high-power creation, the Stallone. Based off of the Ferrari F12 Berlinetta, it features all of the mind-blowing accoutrements you can imagine – including some pretty cool stitch work.
Remember the Aston Martin Vanquish's "hourglass" stitch? It was comprised of mirrored squiggly lines sewn at an angle with small straight lines sewn tangent to their curves – giving the pleats the appearance of an hourglass shape.
The Mansory Stallone's interior features a similar pattern, only not sewn at an angle and minus the tangents. In other words, it's a bunch of squiggly lines, mirrored and flowing in unison.
I love it! The pleats hint at feelings of power and movement, as if waves of electricity are flowing through the cockpit – fitting for a car that packs a 775-horsepower V12 engine. And those thin red panels on the inserts? Gorgeous!
But don't take my word for it, judge for yourself…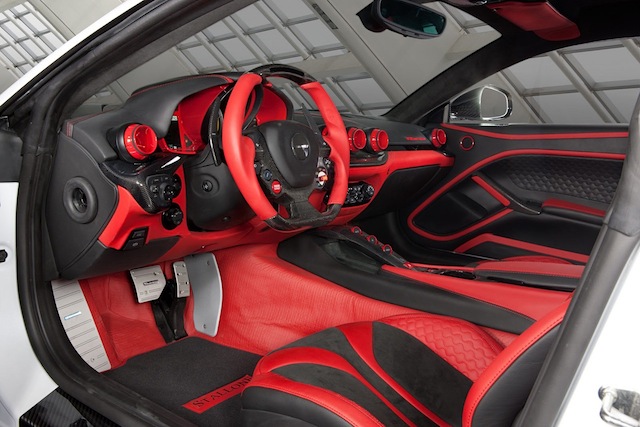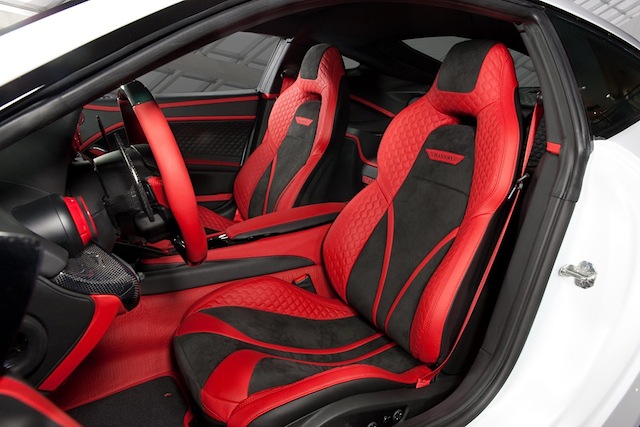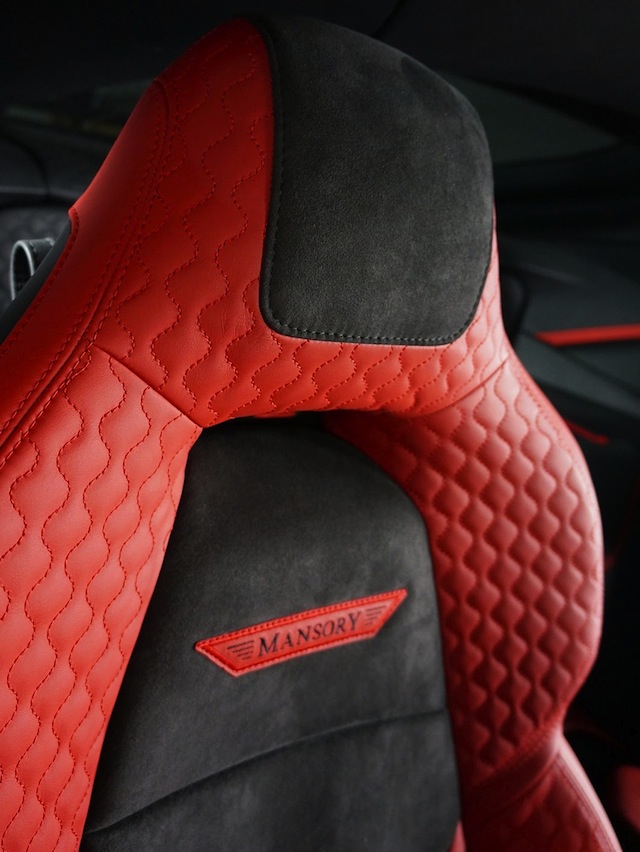 For more high-resolution shots, see Autoblog.
Tell us what you think? Hot or not? Share your thoughts on the Mansory Stallone in the comments section below. And, as always, feel free to post photos of your unique pleat designs in our Auto Upholstery Forum.