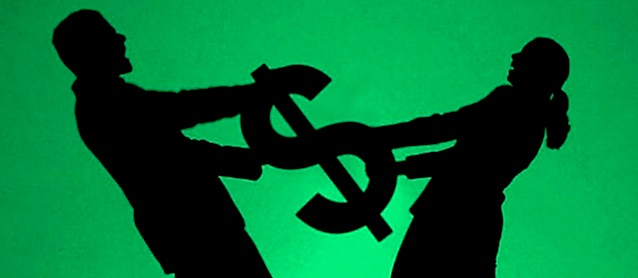 Through The Hog Ring, Nadeem and I have been fortunate enough to forge relationships with auto upholstery shops all over the world. In our many conversations with professional trimmers, we've gathered that their number one industry concern is pricing.
We've had countless discussions with trimmers about pricing jobs, hourly labor rates, markups on material and, most importantly, price cutting between competing shops operating in the same localities – which, I believe, hurts not only your competitor, but yourself and the industry as a whole by devaluing the cost of our work in the eyes of consumers.
Aside from price, auto upholstery shops can compete on a number of different factors – including, convenience and product selection. So why is it that upholstery shops continue to undercut each other's prices to secure jobs?
It seems to me that a lot of trimmers are under the false impression that slashing prices is the only way to be competitive. To show that it's not, I've compiled a list of five ways that shops can compete without having to slash their bottom line:
1. Compete on convenience
Never underestimate the value of convenience. Customers' lives are busy and complicated. They'd prefer if you were easy to buy from. It's not uncommon for shoppers to pay a premium for convenience. To learn how, check out our article "5 Ways to Make Your Auto Upholstery Shop Convenient".
2. Compete on customer service
Nobody wants to leave their car at a shop they don't trust with a worker they're wary about. A professional trimmer will be honest, courteous, educate the customer on the materials/services required and take time to answer questions. Gain your customers' trust and you'll gain their work. Skeptical? Check out our article "Is Poor Customer Service Costing You Money?"
3. Compete on niche
There are several types of auto upholstery shops. If you're market is flooded with repair shops, position your shop as one that specializes in classic restoration and custom interiors. Picking a niche will differentiate your shop from others and help establish your reputation. For more on picking a niche, check out our article "What Type of Auto Upholstery Shop Do You Run?"
4. Compete on warranty
Customers have been burned on jobs before, leaving bad taste in their mouths and healthy skepticism in their minds. Offering a warranty lets customers know you're confident in your abilities and stand behind your work. Offer reasonable warrantees on your services and customers will choose your shop over others.
5.Compete on selection
People want to have their cars fixed the right way with the right materials for the job. Combining a large selection of well-categorized, in-stock materials and sample swatches with a healthy knowledge of your product line will give you a competitive edge over the competition.
Of course, one major contributor to price cutting is the emergence of new trimmers who believe that the only way to get their feet in the door and compete against the reputations of licensed and insured shops is to charge prices drastically less than fair-market value.
All newcomers heed my warning, you're establishing a dangerous precedent that threatens to have you working long hours for very little pay and eventually putting you out of business. You have chosen the niche of a low-cost alternative. Once you've established this as a reputation, it will be next to impossible to justify price increases to your customer base.
Price wars are disastrous for every trimmer in the industry. It is a self-inflicted problem that punishes us all. Start charging what you're worth and everyone wins.