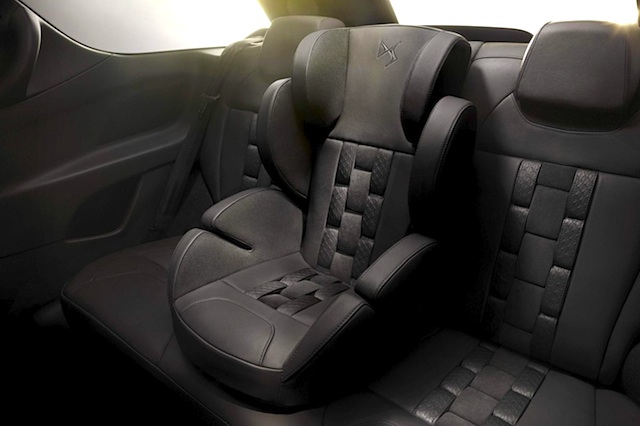 When I was a child, we didn't even use baby car seats. Now automakers are integrating them into their interior designs.
Point-in-case, check out the sporty baby seat featured in the new Citroën DS3 Cabrio Racing concept. Like the cabin it's pegged to, this safety seat is trimmed in Napa full-grain leather, DS-embossed leather and Alcantara.
Citroën explains:
A smart design feature fitting to the Cabrio's lifestyle practicalities is a child seat in three-material watch strap design leather upholstery, coordinated to the seats, and even co-ordinating rally helmets.
That's right, should you choose to take your child with you on a rally race, Citroën throws in matching helmets for you and the little tike. (Is it legal in France to race with your child in the backseat?)
I don't know about you, but I sure wouldn't mind sitting in an adult-size version of this baby seat. It looks way more comfortable than the DS3's rear bench – doesn't it?
For more on the Citroen DS3 Cabrio Racing concept, visit Autoblog.