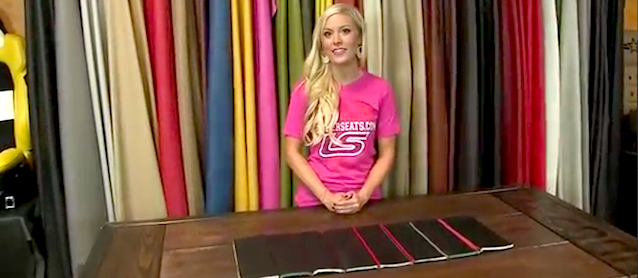 LeatherSeats.com recently produced an outstanding video highlighting some of the most common and unique seam options available to clients interested in having their cars upholstered. Take a look!
While the information isn't new to professionals like us, it is explained in easy-to-understand terms that we can borrow when talking to customers. The display sample that video-host Ashley uses to illustrate her points is also a great visual aid that we can quickly reproduce.
For those who don't know, LeatherSeats.com is a manufacturer and retailer of leather interior conversion kits, as well as a full-service automotive interior design shop. Last year, we highlighted a Rat Fink 1923 Ford T-Bucket they completed.