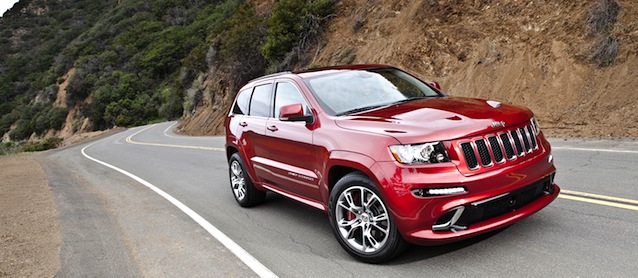 The National Highway Traffic Safety Administration (NHTSA) wants to know why headliners in the 2012 Jeep Grand Cherokee keep catching fire. It's opened an investigation into the matter after receiving complaints from vehicle owners.
Autoweek explains:
In a filing Monday, the National Highway Traffic Safety Administration said it has received three reports of fires in the headliner of the SUV near the passenger-side sun visor. The inquiry covers 146,000 vehicles. […]
In each of the three complaints that prompted the NHTSA investigation, the driver smelled something burning and saw smoke coming from the headliner. Lowering the windows in an effort to clear the smoke only fanned the flames.
The three fires had to be extinguished because they kept burning after the car was turned off. In one case the fire shattered the sunroof, and in another the burning visor fell onto the passenger seat and set the seat on fire. [more]
Of course, three incidents don't warrant an all-out recall – but it might. After receiving several complaints, the NHTSA typically launches these types of inquires. If a pattern is detected, a deeper analysis is ordered. Depending on the outcome of that, a recall may or may not be issued.
Still, three headliners of the same make and model catching fire in the same spot sounds a bit suspicious to us. Until the NHTSA figures out what's going on, be wary of these vehicles and warn your customers as well.