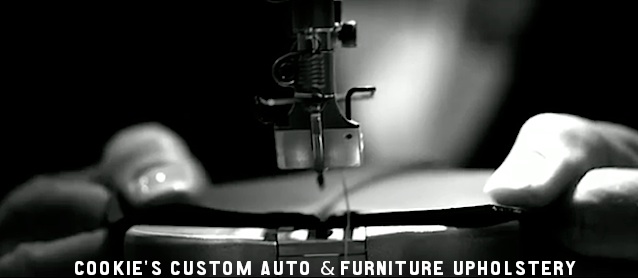 The Fresno Bee, a local California newspaper, recently published a short profile and Q&A with Christopher Cooke of Cookie's Custom Auto & Furniture Upholstery.
The article tells the unique story of how Christopher's shop was established, went out of business and made a comeback. However, the most valuable part of the story is the sage advice he offers other auto upholstery shops.
"What are some of the lessons you have learned so far working at Cookies?" Christopher was asked during his interview for the piece. His response:
If your customer is satisfied, they'll tell two people. If your customer is unsatisfied, they'll tell 10. Be truthful and honest and do the job you'd want done for yourself.
I couldn't have said it better myself. Christopher's brief reply hit on the importance of word-of-mouth marketing, setting your standards high and treating customers with the same respect you'd expect to receive yourself.
With a business philosophy like that, it's no surprise that Cookie's Custom Auto & Furniture Upholstery is making such a strong comeback.
To read the full profile, check out "Small business profile: Cookie's Custom Auto & Furniture Upholstery." Also visit the "Shop Profiles" section of The Hog Ring.