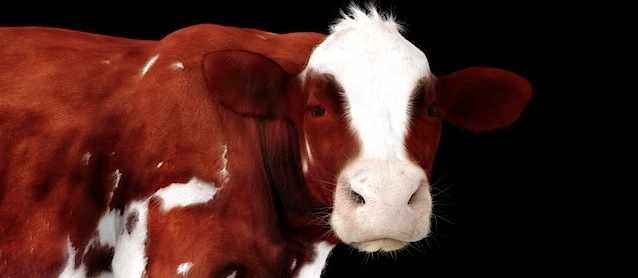 As trimmers, we work with bare leather hides on a regular basis, but rarely do we get the opportunity to upholster vehicles in pelts – which are hides processed with animal hair intact. It's unfortunate, as some pelts – like cow – can go a long way in setting off a vehicle's interior.
Cow pelts are unique in that they come in several different shades and an infinite number of patterns. In fact, no two pelts are the same – which makes choosing and cutting one an art in itself. When used in tasteful moderation, the look and feel of cow pelts can add quite a bit of texture and uniqueness to a cabin or motorcycle seat.
Below are examples of recent applications we've come across.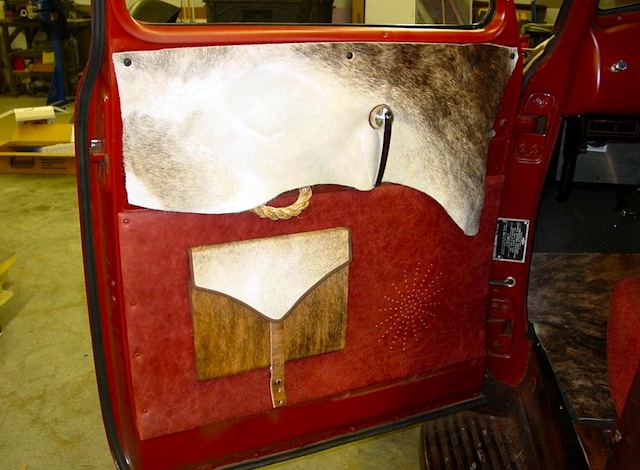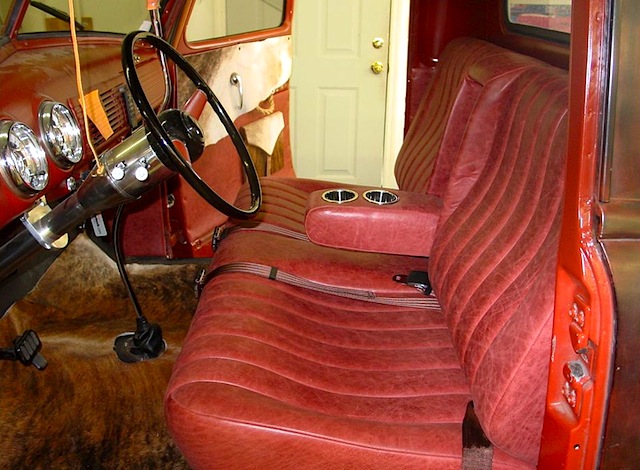 1952 Chevrolet truck upholstered by M&M Hot Rod Interiors of Holly Pond, AL.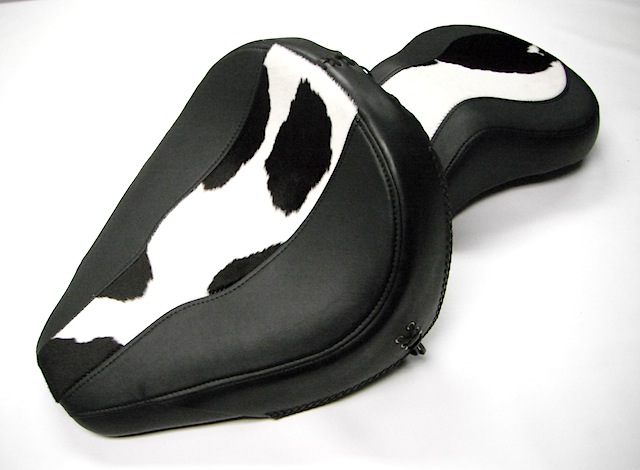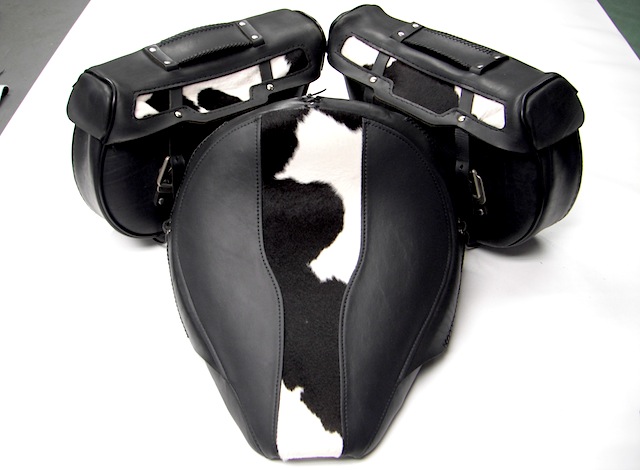 Motorcycle seats and saddle bags by Delaware County Auto Upholstery of Holmes, PA.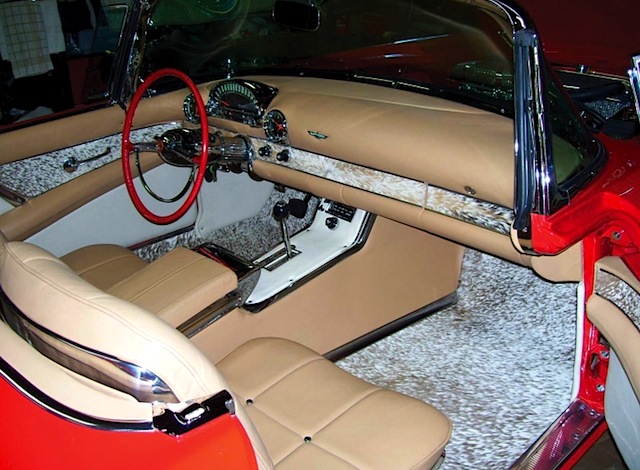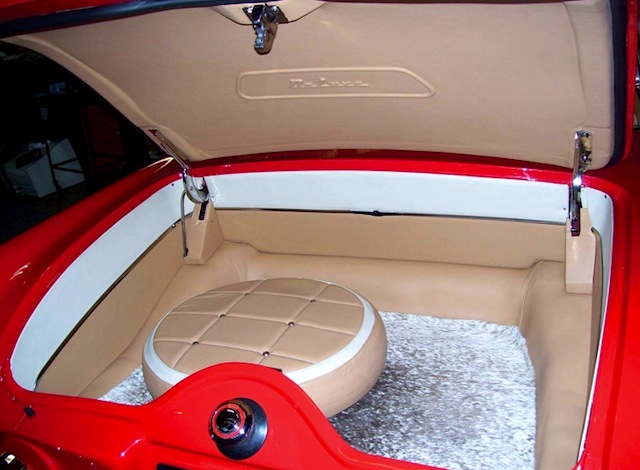 1955 Ford Thunderbird by DeLuxe Automotive Interior Stylists of St. Clair, MO.
Have you upholstered in pelts? Tell us about your experience trimming in pelts in the comments section below. If you'd like to share photos of your latest pelt projects, please post them in our Auto Upholstery Forum.