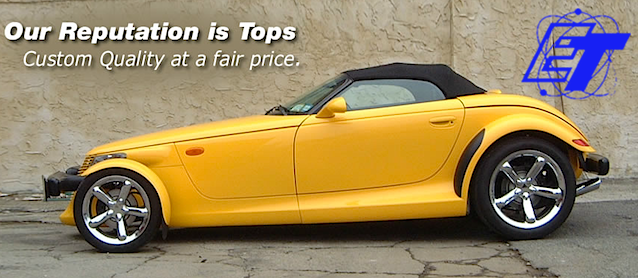 The November issue of Electron Top's newsletter, "Keep in Touch!", is here and full of helpful information.
The team at Electron Top starts off by reminding the auto trim community that they're always available by phone to help with installation questions – whether you're installing one of their tops or someone else's. How's that for customer support?
In fact, Electron Top is so dedicated to customer service that they've just launched a YouTube section on their website aimed at showing trimmers installation shortcuts. Their latest video is for the 2000 to 2009 Honda S 2000.
Electron Top has also announced a price update for Chrysler Crossfire convertible tops; and a new color, basalt grey, for the 2003 to 2009 BMW Z4. If you'd like a sample to add to your chart, give Electron Top a call.
Also, Electron Top would like the auto trim community to please take note of its holiday hours. Their office (and hopefully yours too) will be closed for Thanksgiving, November 28 – 29, and Christmas, December 25 – 26.
Lastly, as a family business the Electron Top team would like to remind everyone that "business is more than a cold transaction."
"We enjoy seeing pictures of your children, grandchildren, homes, animals or projects you've done. If you would like to share any with us please send them via the post office or to info1@electrontop.com."
Download your free copy of "Keep in Touch!" by clicking here. For more information on Electron Top's products, contact (800) 221-4476.