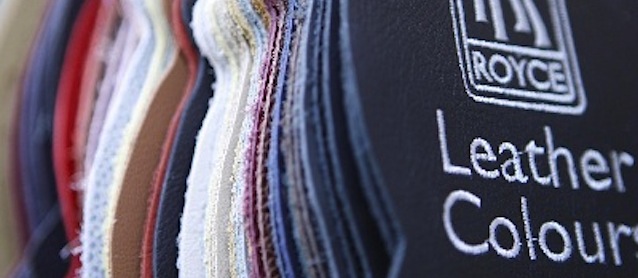 If you've ever dreamed of upholstering vehicles for one of the world's leading luxury automakers, now is your chance. Rolls-Royce Motor Cars just announced that it's expanding its famed Leathershop and adding 10 new positions to its team of talented machinists.
Rolls-Royce explains:
The machinist team was launched with just four people in 2002 and currently has 40 skilled associates working across two shifts. The team is the most international in the company, with nationalities represented including British, Canadian, Brazilian, Portuguese, Ukrainian, German and Polish. Current team members come from a variety of industries, including saddlery, ladies lingerie, upholstery, couture work and sail-making. […]
Andrew Monachan, General Manager Leathershop, Rolls-Royce Motor Cars, said, "I am delighted to confirm that we have expanded our Leathershop here at the Home of Rolls-Royce. Every one of our cars is hand built to order and we are reintroducing craft skills that, in many cases, would otherwise have lain dormant or been lost completely." [more]
 Interested upholsters can apply online at Rolls-Royce Motor Cars.