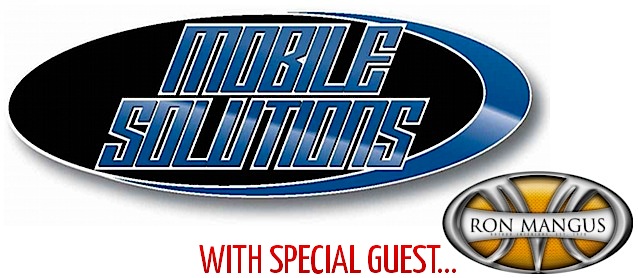 Just announced, master trimmer Ron "The Stitcher" Mangus of Ron Mangus Hot Rod Interiors in Rialto, CA and author of "Custom Auto Interiors" will be a special guest instructor at Mobile Solutions' upcoming Hot Rod Interiors Build School.
Mobile Solutions explains:
"The Stitcher" will help instruct alongside Bryan Schmitt in the new 3-day long Hot Rod Interior Build training, that takes place for the first time from January 27-29 in 2014. This training takes custom interior design and fabrication to a whole new level, and students will experience the entire build process from start to finish through hands-on projects and working side-by-side with these expert instructors.
The training seminar will teach time-saving pattern-building techniques, the latest stitching methods, how to build a 3D console in one hour, how to create brilliant aluminum inserts, and the secrets in covering panels with difficult shapes.
Open spots for the three-day seminar, which directly follows a four-day Advanced Door Panel Seminar, will fill fast. Contact Mobile Solutions to reserve your place today.
For more on Ron Mangus check out our exclusive interview, "10 Questions for Ron Mangus of Ron Mangus Hot Rod Interiors".