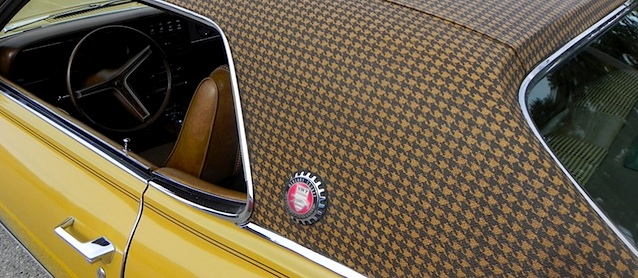 Did you know that in 1970 Mercury offered an optional houndstooth vinyl top for the Cougar?
The trim package, known as the "Houndstooth Cougar," was offered in either white/black or gold/black and came with a matching houndstooth interior. It was the brain child of world reknown fashion designer Pauline Trigère.
With just over 7,500 Cougars outfitted with the houndstooth trim package, don't expect one to come in your shop anytime soon.
However, on the off chance that one does, West Coast Classic Cougar offers reproduction vinyl for you to make your own replacement top.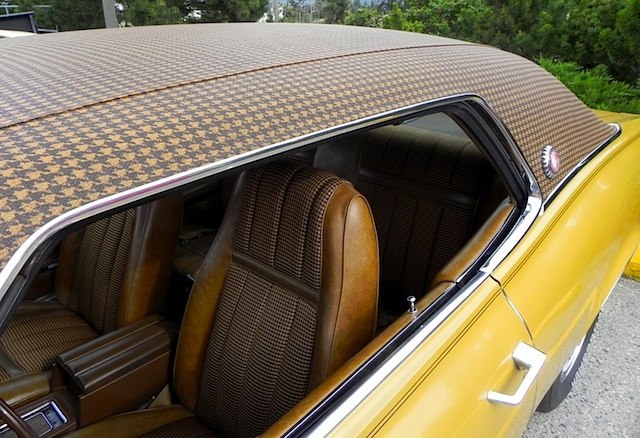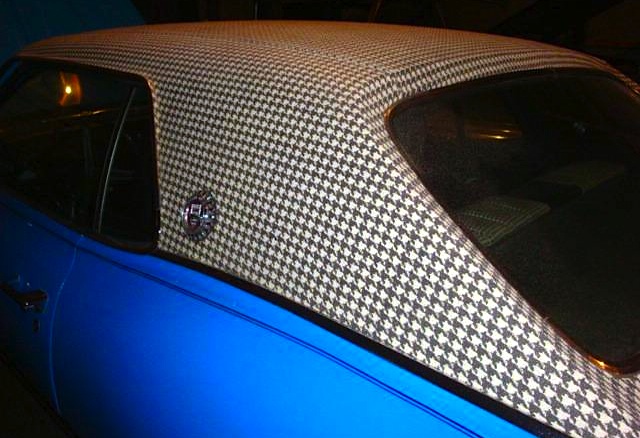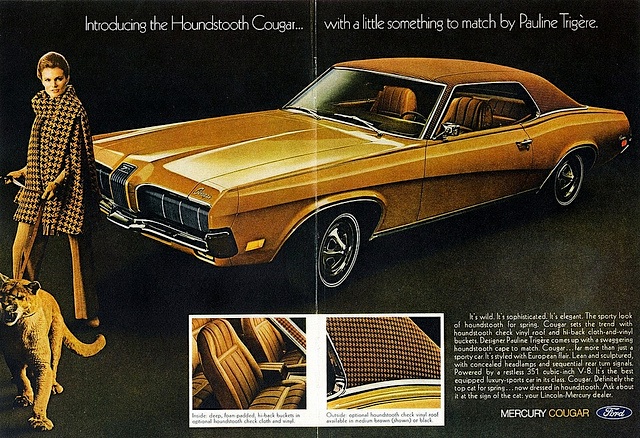 Not your thing? How about Mopar's alligator-grain vinyl top? It was made available as a factory option around the same time the houndstooth vinyl top hit the market… definitely an interesting era in auto upholstery.